Creations Unlimited
Regular price
Sale price
$55.00
Unit price
per
Sale
Sold out
Dimensions of Flight by Robert J. Kuntz published by Creations Unlimited, paperback 1987. Book measures 8 1/2" X 11".

This is part 2 in the Maze of Zayene series
A door is easily unlocked isn't it? And isn't the key always under the mat?

The assassins have become the pursued and the intended victim is now the victimizer. The characters have failed to assassinate King Ovar. They now flee for their lives, for four keys, for their only future in the world of the sane. Through desert climes, up mountain peaks not of the world, to a land with blue and black snow, and onto a not so happy Happy Hunting Grounds — they flee, and fight!

Dimensions of Flight is a FRP adventure for 4-6 characters skill level 8-12. This adventure can stand alone or is usable with its three companion modules in the Maze of Zayene series. It is compatible with the most popular Advanced FRP game system(s).
Condition: Very Good+ - module is still in the original shrink-wrap, however the shrink-wrap has split along the top edge, corners show light wear.

Condition:
Share
View full details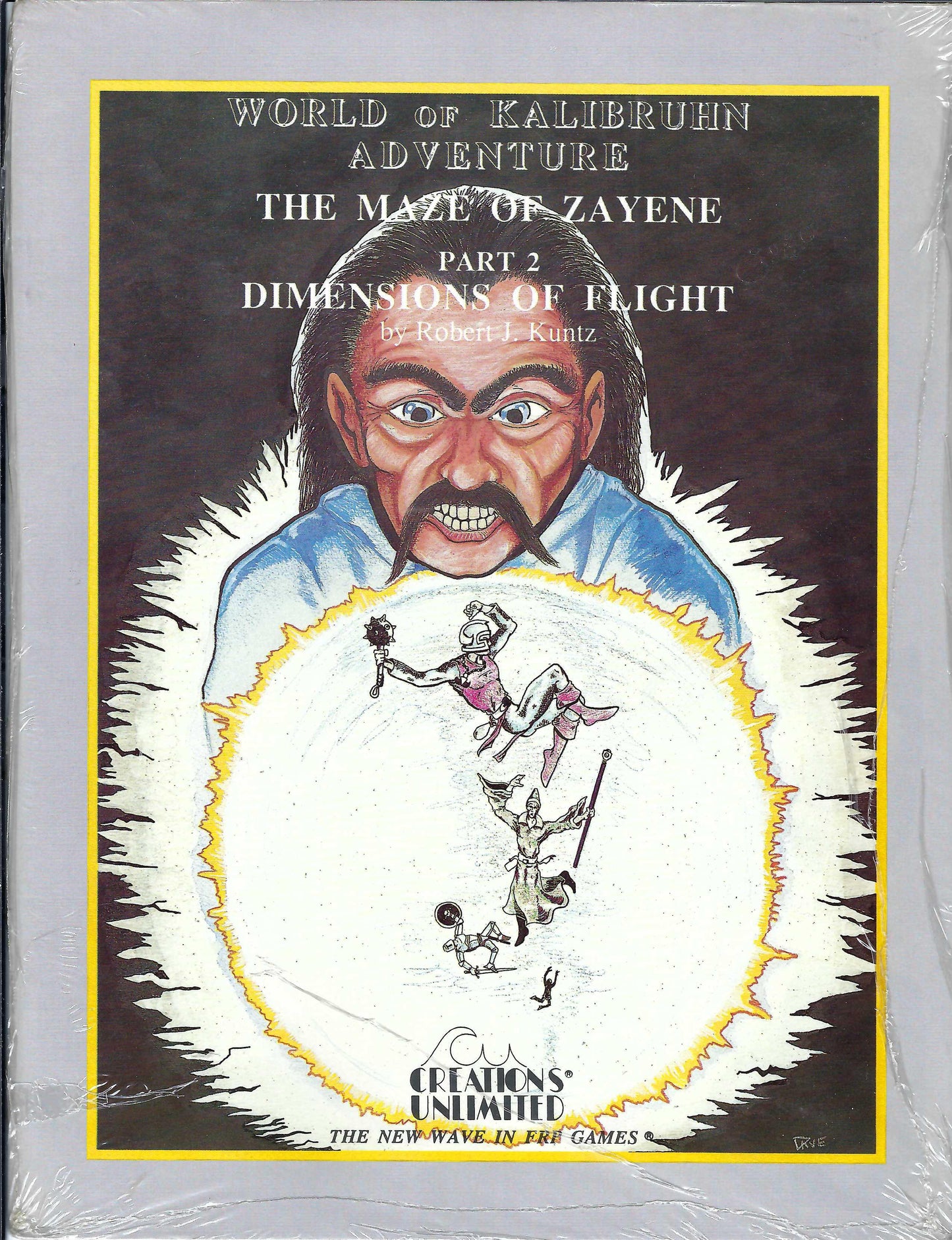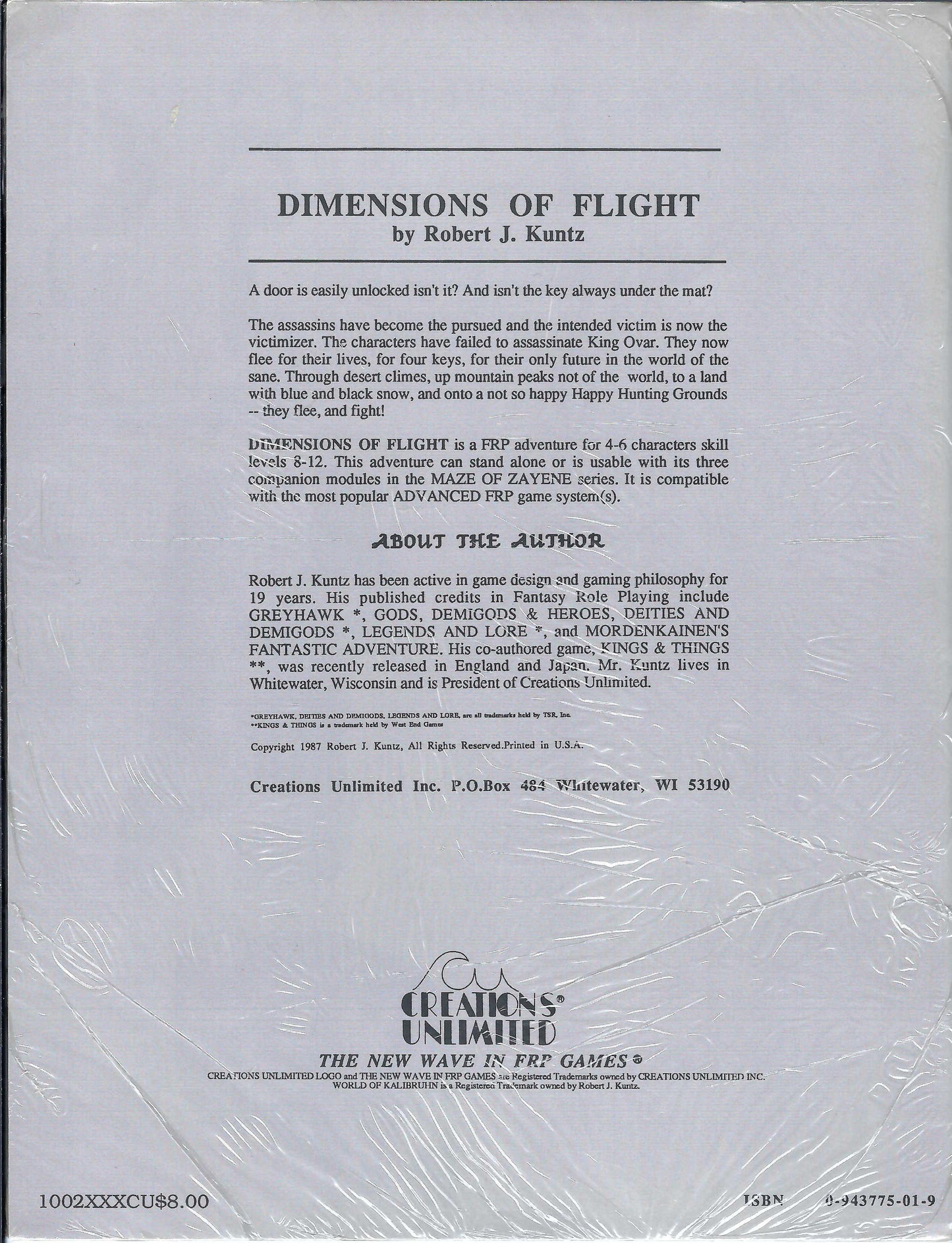 Collapsible content
Details

Author: Robert J. Kuntz
Publisher: Creations Unlimited
Binding: staplebound