Steve Jackson Games
Regular price
Sale price
$10.98
Unit price
per
Sale
Sold out
GURPS Compendium I Character Creation: A comprehensive collection of new advantages, disadvantages, skills and more. All the rules for characters since the basic set , third edition.
GURPS Compendium I has it all! We've searched over a hundred GURPS books and dozens of Roleplayer and Pyramid articles to bring you the most complete compilation of character generation rules ever. Compendium I includes updated and revised versions of every character-related rule that has been published since the Basic Set, Third Edition - all in an easy-to-use format.
With Compendium I and Basic Set, Third Edition, in hand, you will be able to handle all character design without ever opening another book, except to select world-specific abilities like spells of cyberwear. Compendium I is a companion volume to the Basic Set and is a must-have for any serious GURPS player or GM!
This book includes the latest, most up-to-date rules for:
- Attributes
- Advantages
- Disadvantages
- Enhancements
- Limitations
- Skills
- Language Rules
- Maneuvers
- Racial Generation
Everything you need to build any character you can think of.
Also included are appendices listing page reference abbreviations for all the GURPS books, as well as table cross-referencing every advantage, disadvantages and skill ever published in any book.
This book is designed for use with GURPS Basic Set, Third Edition, and includes all the rules that appear in the appendix of Basic Set, Third Edition, Revised.
Condition: Good, edge wear, corner creases.
Condition: Good
Share
View full details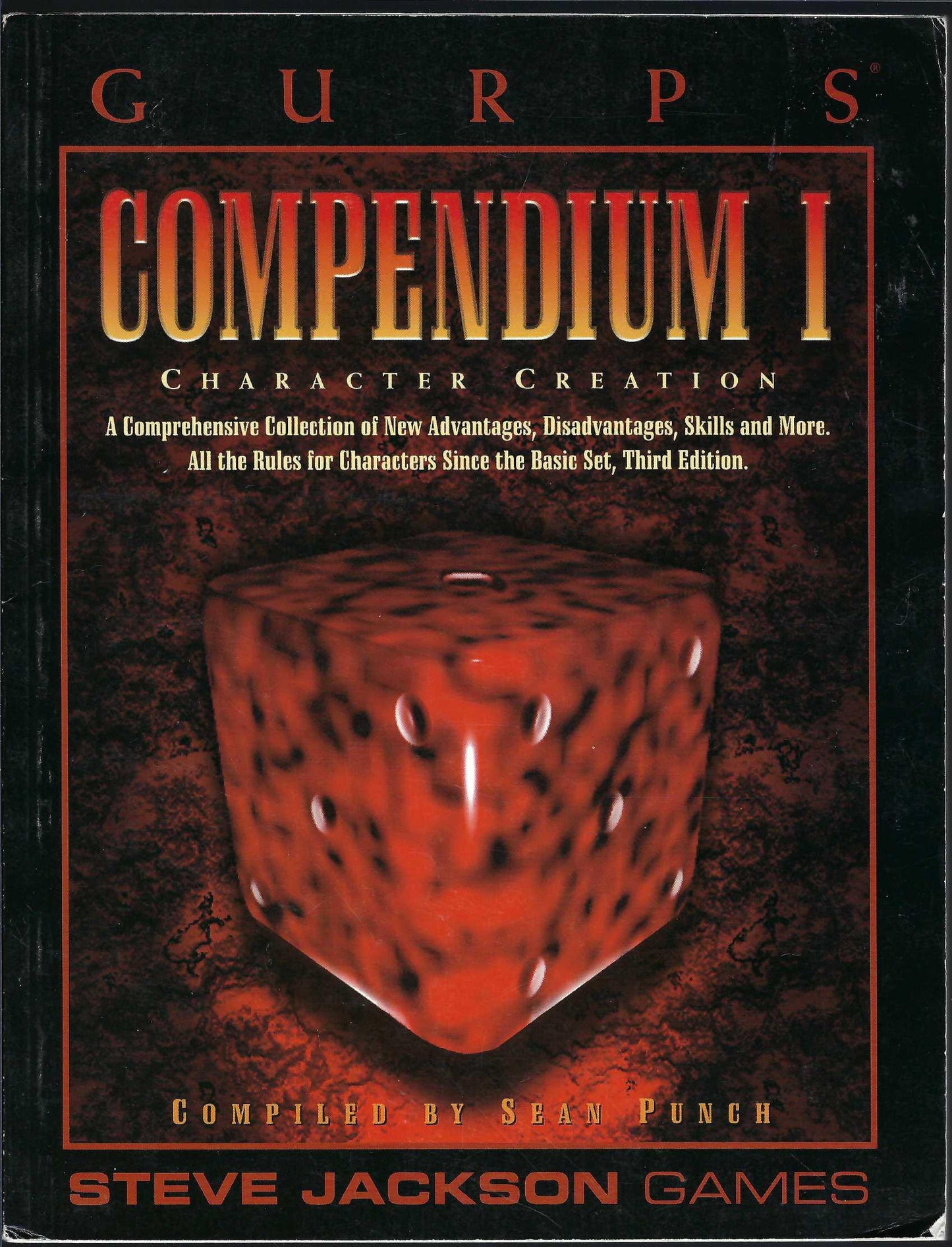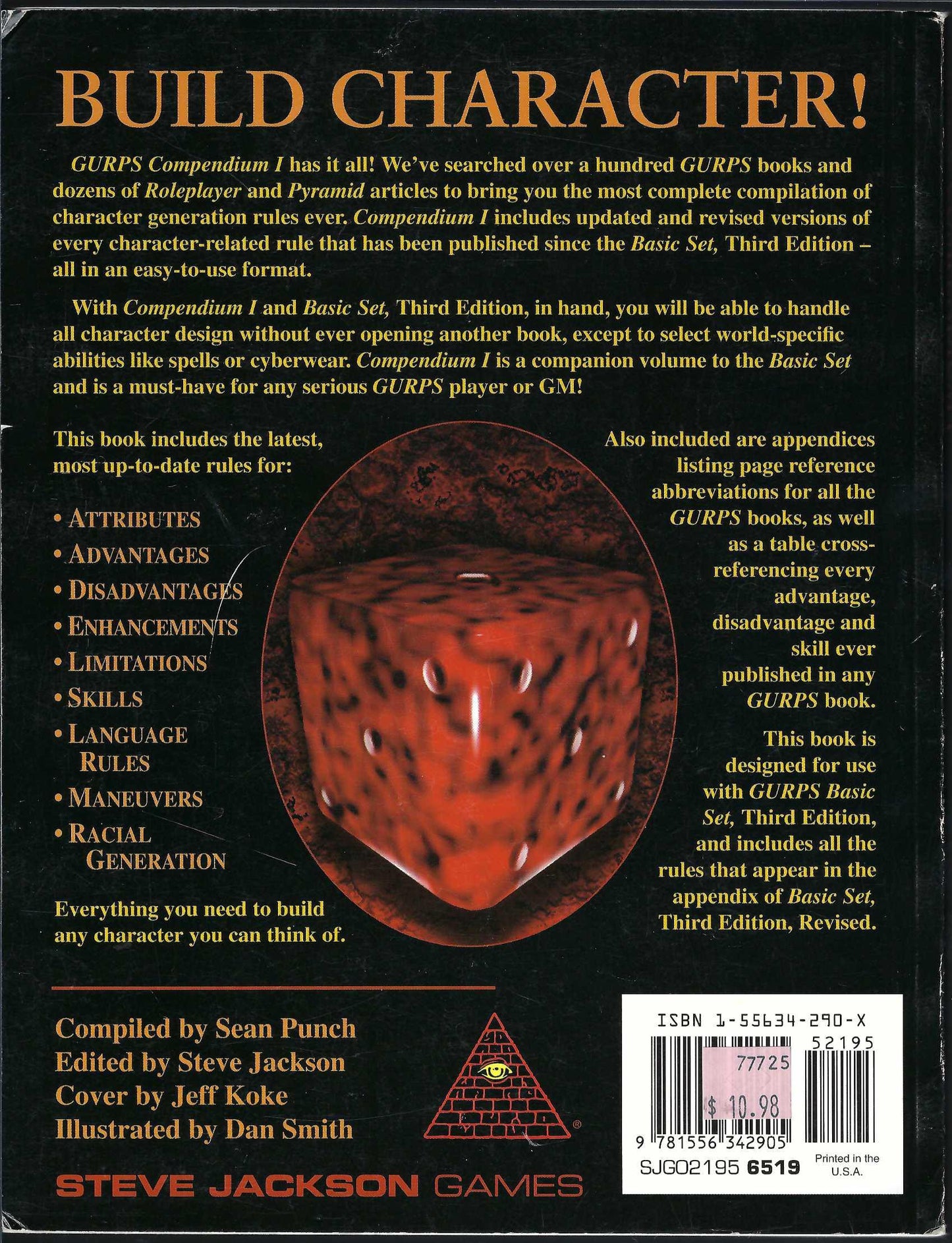 Collapsible content
Details

Author: Punch, Sean
Publisher: Steve Jackson Games
Binding: Paperback