Steve Jackson Games
Regular price
Sale price
$14.98
Unit price
per
Sale
Sold out
Play out thrilling adventures from scinece fiction's Golden Age in the Viagens Interplanetarias setting of L. Sprague de Camp's stories set on the planet Krishna!
The natives are all too human ? except for the green skin, the feathery antennae, the eggs ... 'Protected' from technology by interstellar law, armored knights clash in a wilderness of blue woods while square-rigged war galleys patrol the inland seas. It will take a quick sword and quicker wits if a visitor is to survive:
?
Tailed beast-men of the Koloft Swamp!
Ferocious six-legged yekis!
The dread pirates of a floating island!
Sacrificial rites within an ancient tower!
Tentacled sea-monsters!
Barbarian hordes sweeping out of the desert!
Buxom green-skinned princesses and eccentric kings!
?
Discover space adventure the way it ought to be
With an introduction by L. Sprague de Camp himself!
?
Condition: used
Condition:
Share
View full details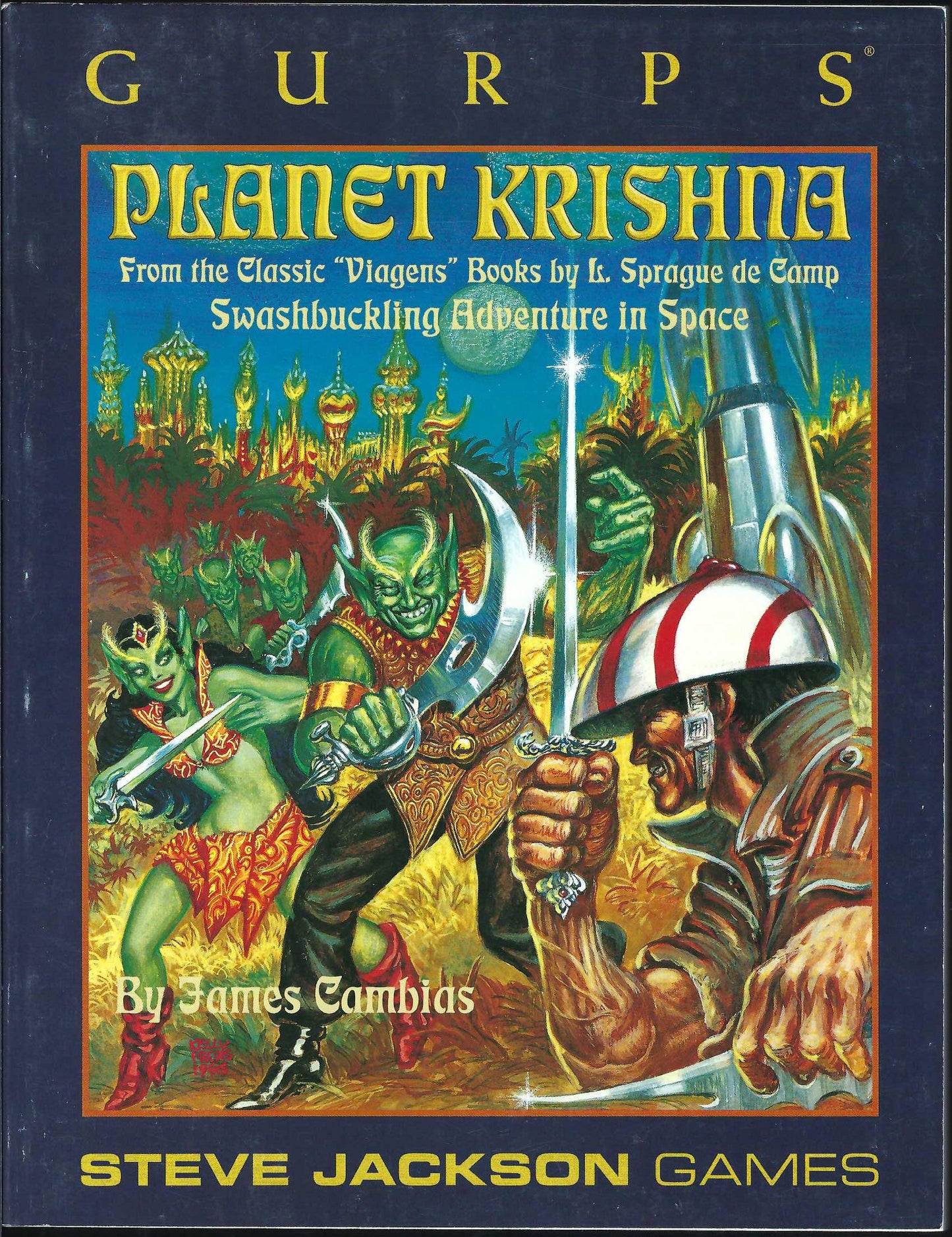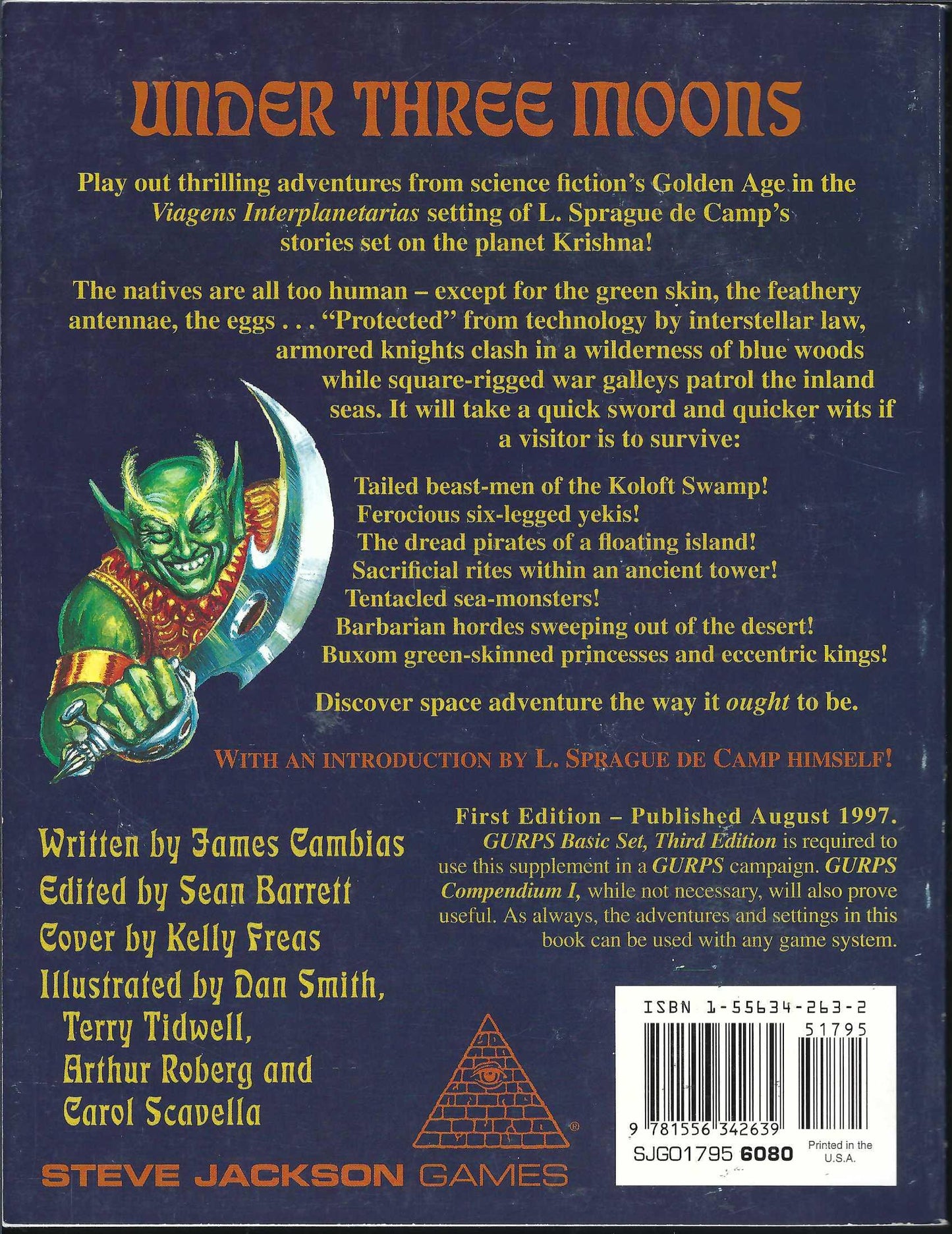 Collapsible content
Details

Author:
Publisher: Steve Jackson Games
Binding: