Paizo Publishing
Regular price
$39.99
Sale price
$35.99
Unit price
per
Sale
Sold out
Pathfinder Roleplaying Game Beginner Box - Become a hero!

Leave the ordinary behind and take your first step into a world of amazing fantasy adventure with the Pathfinder Beginner Box! This box contains everything you need to learn how to play the Pathfinder roleplaying game, including rules to create your own fantasy hero and tools to tell your own incredible stories.

Will you be a courageous fighter, charging headfirst into battle, or a sly rogue, moving quietly to strike at foes from the shadows? Maybe you'll be a knowledgeable wizard, wielding incredible arcane spells, or a wise and pious cleric, using the power of your deity to shape the world for the better. It's all up to you! This boxed set is the perfect introduction to the world of Pathfinder, containing countless hours of thrilling adventure!

The Pathfinder RPG Beginner Box includes:
* A 72-page Hero's Handbook, which presents the rules for playing the game and creating characters, including their skills, spells, and gear.
* A 88-page Game Master's Guide containing an introductory adventure, over 20 pages of monster, rules for building your won adventure, and dozens of wonderous magic items.
* A complete set of polyhedral dice, including a d20 , d12, d10, d8 d6,and d4
* Over 100 character and monster pawns to use on the full- color, double sided adventure map
* 4 premade heroes so you can jump right into the action, and 6 blank character sheets for creating your own characters from scratch.
* 4 game reference cards to help players remember their actions.
Condition: New
Share
View full details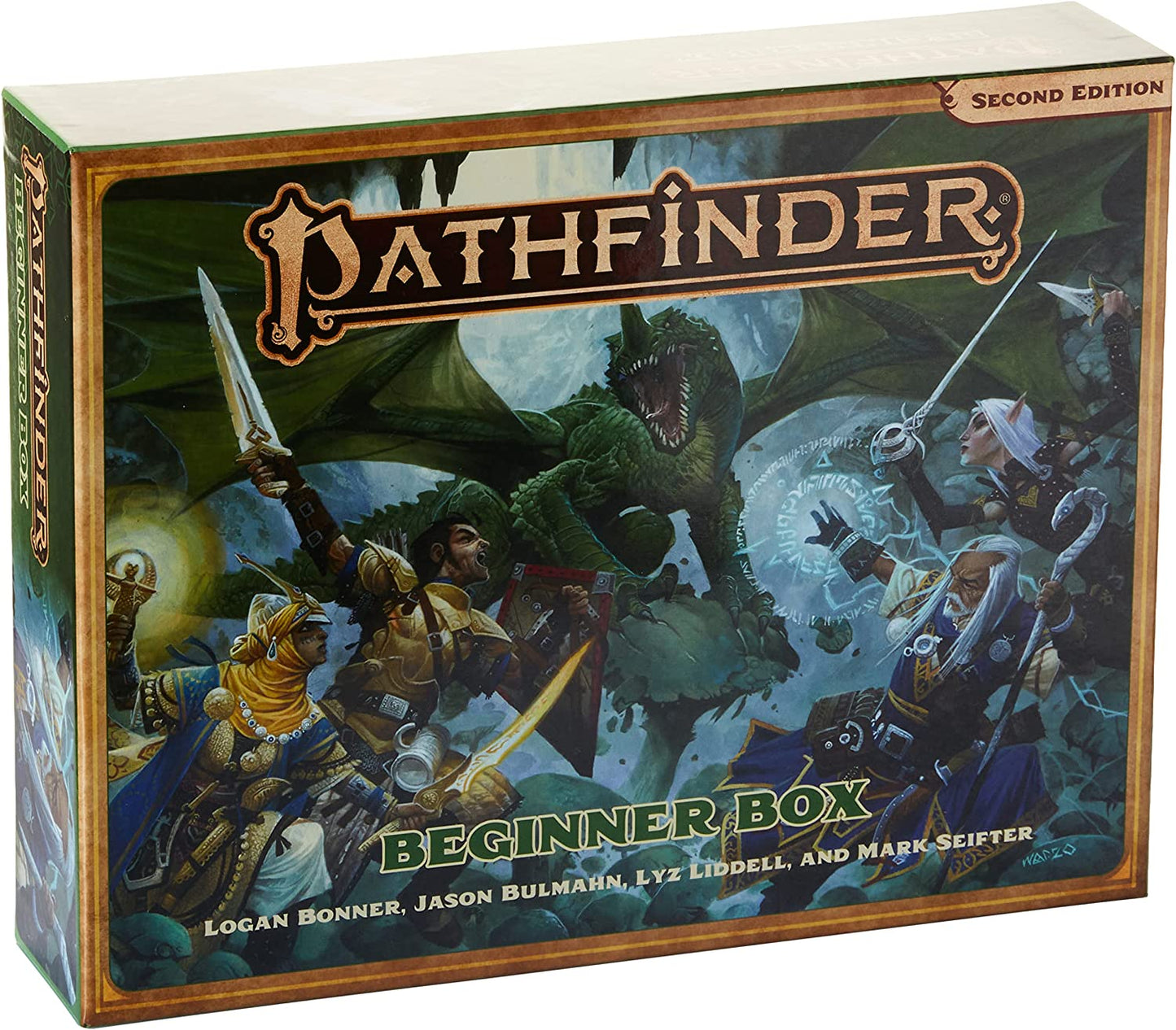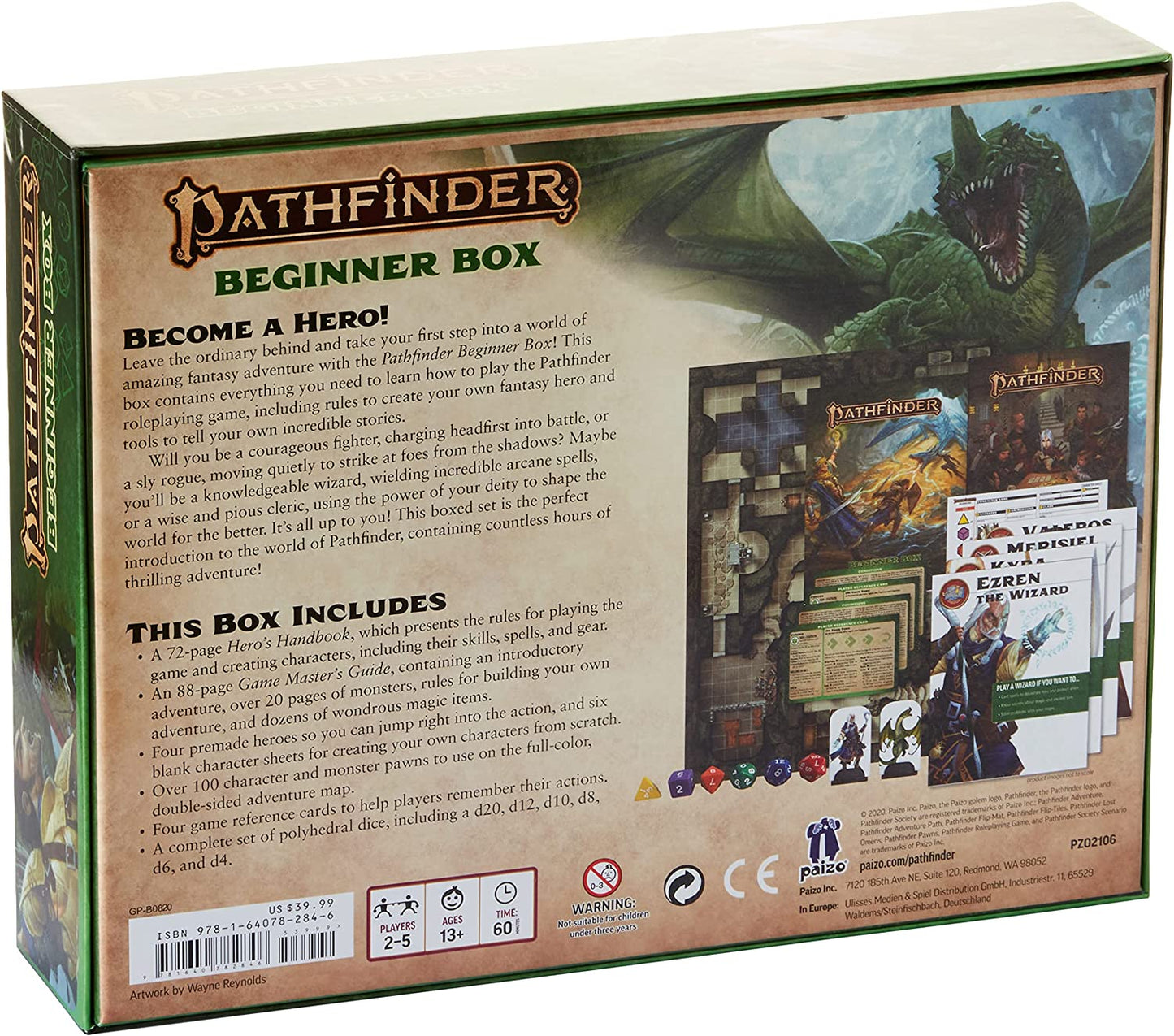 Collapsible content
Details

Author:
Publisher: Paizo Publishing
Binding: