Wizards of the Coast
Regular price
Sale price
$32.99
Unit price
per
Sale
Sold out
Make your mark on the Realm.
The heroes of the Forgotten Realms are as diverse and varied as the regions from which they hail. This collection of Faerûnian lore and arcana allows you to create and equip an endless array of characters braced for the challenges they'll encounter. From races, feats, and spells to prestige classes, magic items, and more, Player's Guide to Faerûn provides a v.3.5 update to the Forgotten Realms setting, reintroduces some old favorites from 1st and 2nd Edition, and offers all-new character-building material.


Condition: Like New remainder mark on bottom page edges.
Condition: New
Share
View full details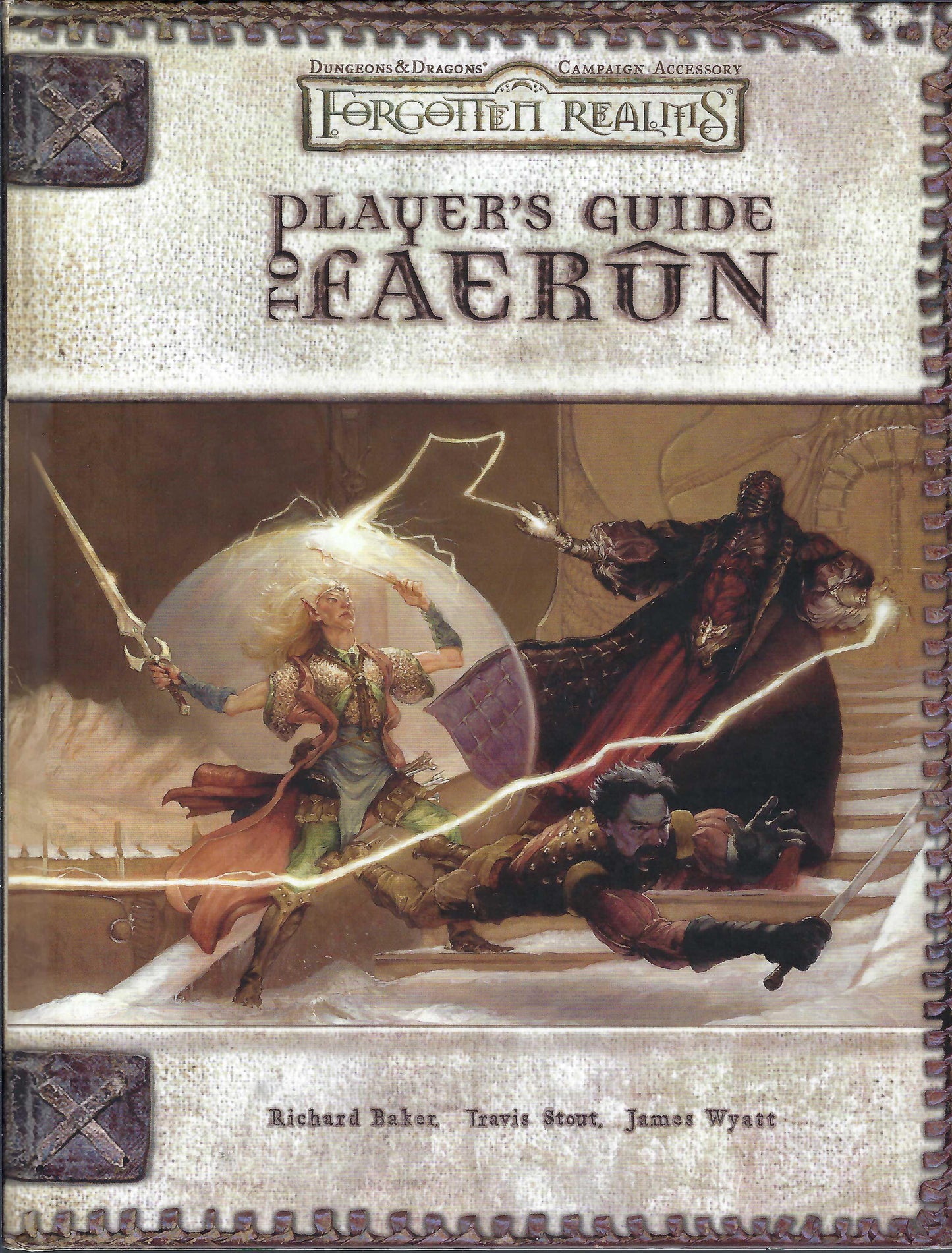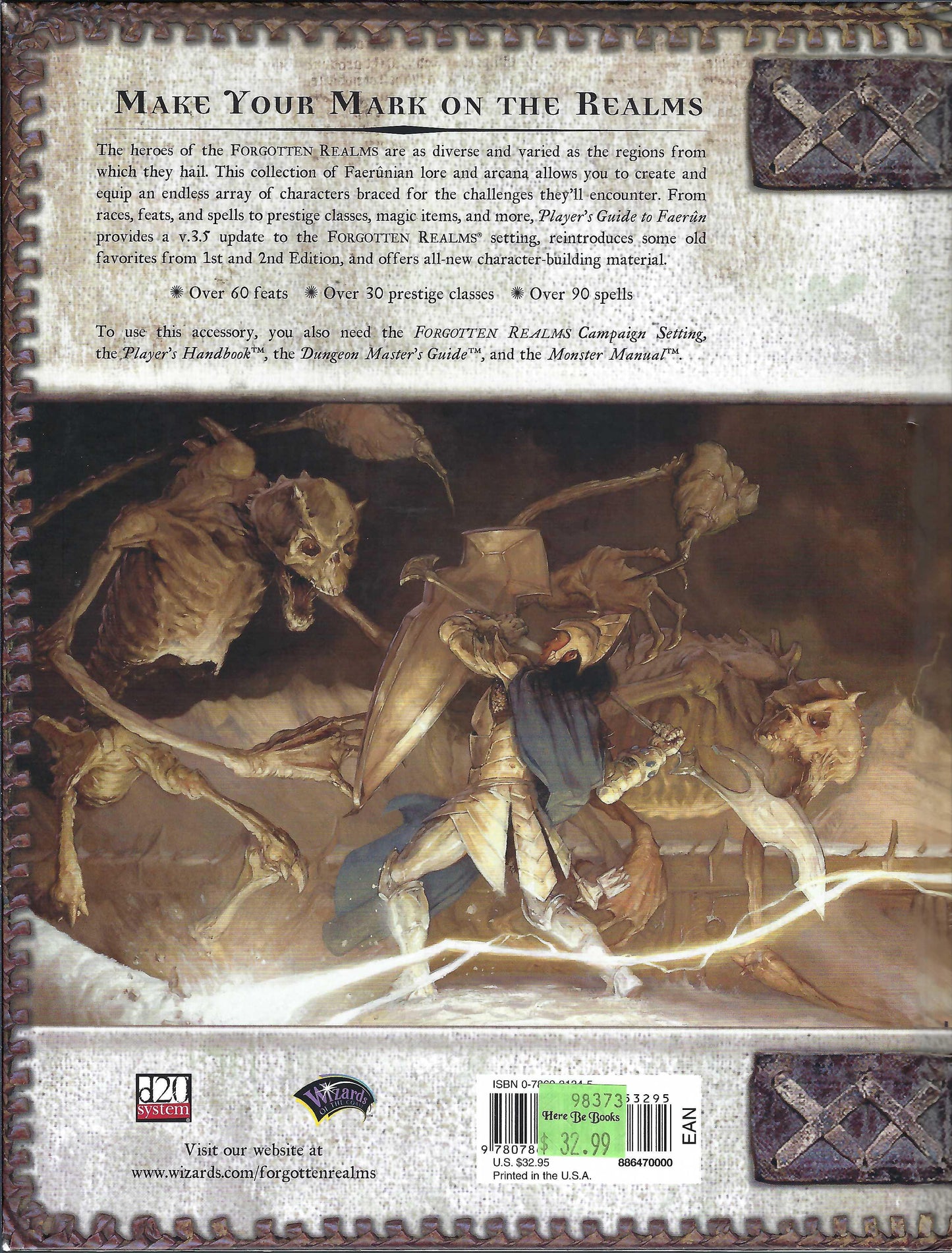 Collapsible content
Details

Author: Richard Baker, Travis Stout, James Wyatt
Publisher: Wizards of the Coast
Binding: Hard Cover