Wizards of the Coast
Regular price
Sale price
$59.99
Unit price
per
Sale
Sold out
Serpent Kingdoms focuses on scaly, lizard-like creatures in the Forgotten Realms Campaign Setting. It is a campaign supplement for the 3.5 edition of the Dungeons & Dragons role-playing game.
The "Scaled Ones"…sentient snake and lizard folk have terrorized the inhabitants of Faerun for as far back as anyone can remember. The scaled ones have cultures and power rivaling that of even the human nations, and those who live closest to them fear them the most. This book delves into the various scaled ones, their cultures, their weapons, magic, classes, and opens up a vibrant category of villains and creates exciting opportunities to create adventures around them. This book is a great addition to the Forgotten Realms and much of the material can be easily used in any setting with the changes of several place-names.

Serpent Kingdoms is the perfect way to do a monster-race-type book. The races are all thematically connected, and many are tied together through their ancient origins from a progenitor race. Each of the major races has their own chapters, while smaller races are combined in one chapter and the monsters are in one chapter. These are followed by locations, feats, equipment, spells, prestige classes, and a great adventure to get everything started.
Condition: Like New
Condition: used
Share
View full details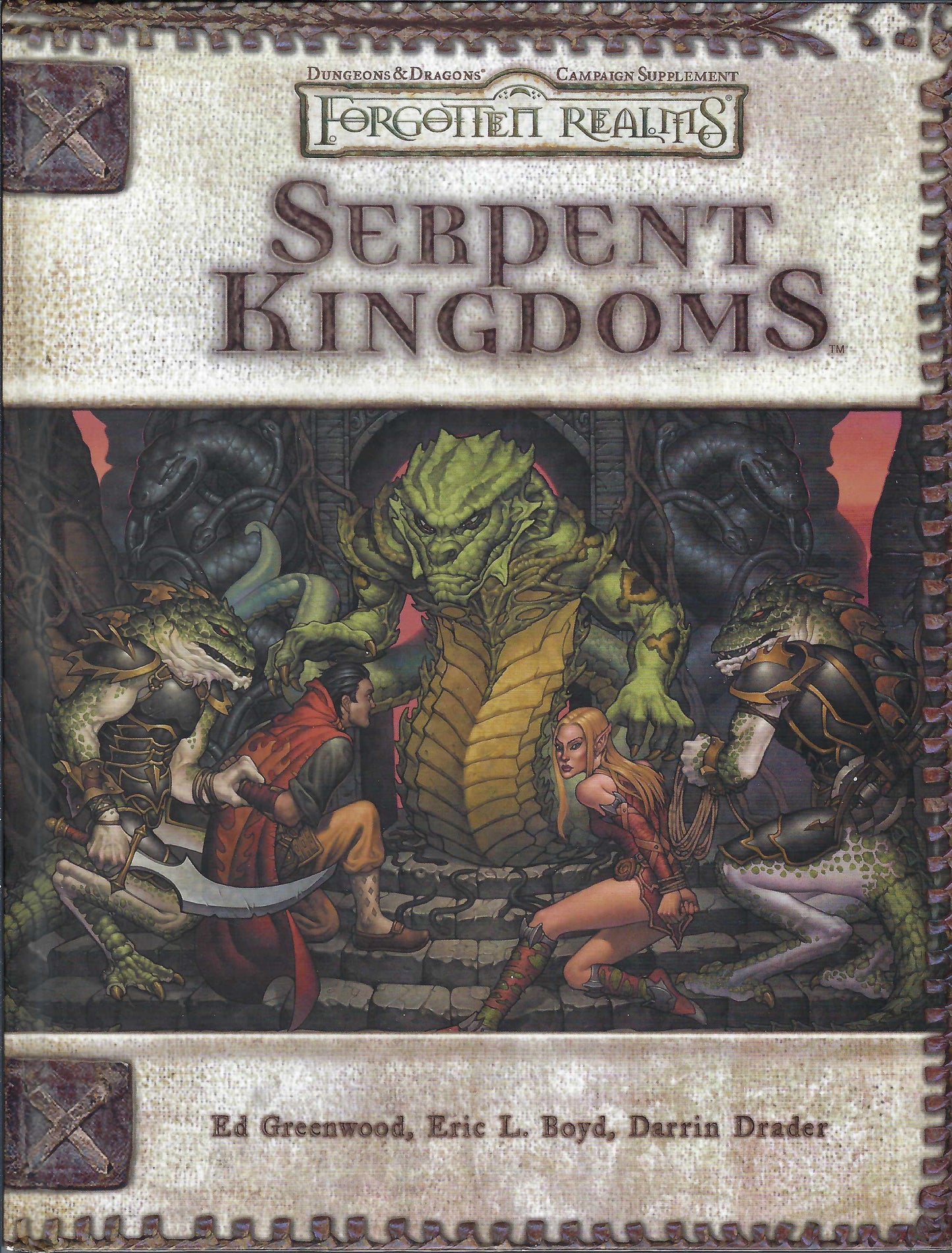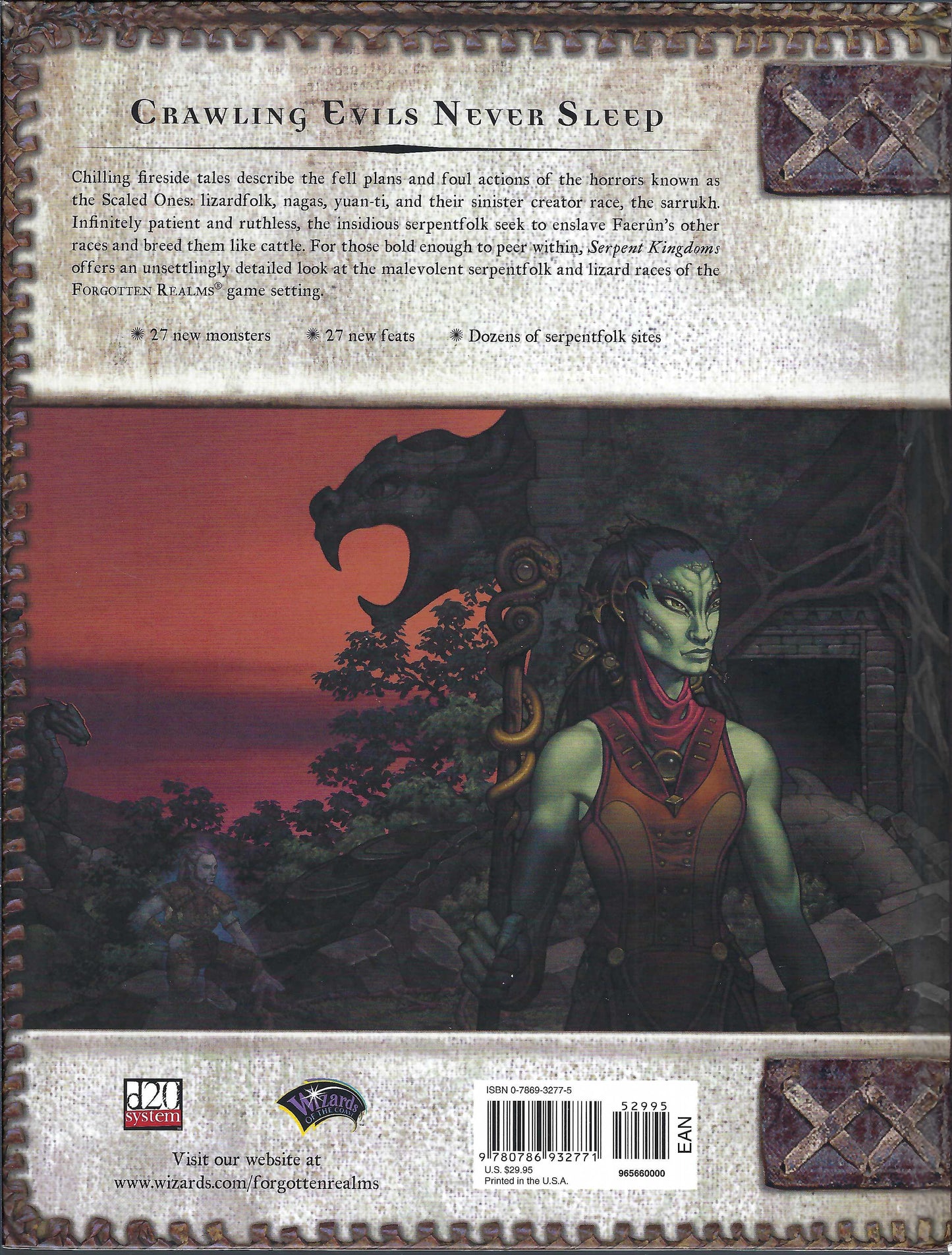 Collapsible content
Details

Author: Greenwood, Ed and Eric L. Boyd; Darrin Drader
Publisher: Wizards of the Coast
Binding: Hard Cover