vendor-unknown
Regular price
Sale price
$10.00
Unit price
per
Sale
Sold out
Somalia Elite Force Adventures (d20 Modern)
For centuries a battleground for empires and enemies, Somalia is no stranger to war and strife. During the Cold War, the United States and the U.S.S.R. sent tons of weapons to this country, and these quickly spread throughout the land. However, the post-Cold War era provided the worst weapon: famine. Turned into a tool of extermination by ruthless warlords, Somalia soon became a test for the rest of the world's ability and resolve to bring peace. This grand effort to create a New World Order died in the sands next to the gaunt corpses of starved babies.
Did it have to end that way? The entire world sent food. The United Nations sent peacekeepers to safeguard the food deliveries. The United States sent its best troops - Rangers, SEALs, Delta Force Operatives and others - supported by its best weapons, to catch the warlords and make them pay for their crimes. All of these failed in the face of a country where it seemed every man carried an assault rifle, and the world surrendered Somalia to the whims of bandits and rogue militias.
Did it have to end that way? Somalia gave the finest troops in the world the chance to make a difference, but they left the country as embattled as when they arrived. Still, it gave a few courageous warriors the opportunity to save an entire country from famine and chaos. Who could refuse the opportunity, and who could do anything but try?
Real-Life Roleplaying™ Somalia: d20 comes complete with everything needed to lead the world's greatest troops in the effort to save a dying country, including:
- Information on special forces from around the world, including Delta Force, the SAS, Spetsnaz, the French Foreign Legion, and more;
- Nine advanced classes, including Military Clergy, Snipers, Street Militia, and Warlords;
- D20 rules for using the most lethal weapons in the special forces arsenal, including prototype assault rifles, a variety of rocket launchers, landmines and much more;
- Rules to make firefights more realistic - and more deadly;
- More than 25 new feats, as well as dozens of new class abilities;
- A complete adventure, ready to play;
- Optional uses of the setting, ranging from the past to the near future; and
- A strategic campaign that gives the characters the chance to make a difference in one of the worst horror spots on Earth.
Somalia: d20 requires the use of a Roleplaying Game Core Book published by Wizards of the Coast®.
Condition:
Share
View full details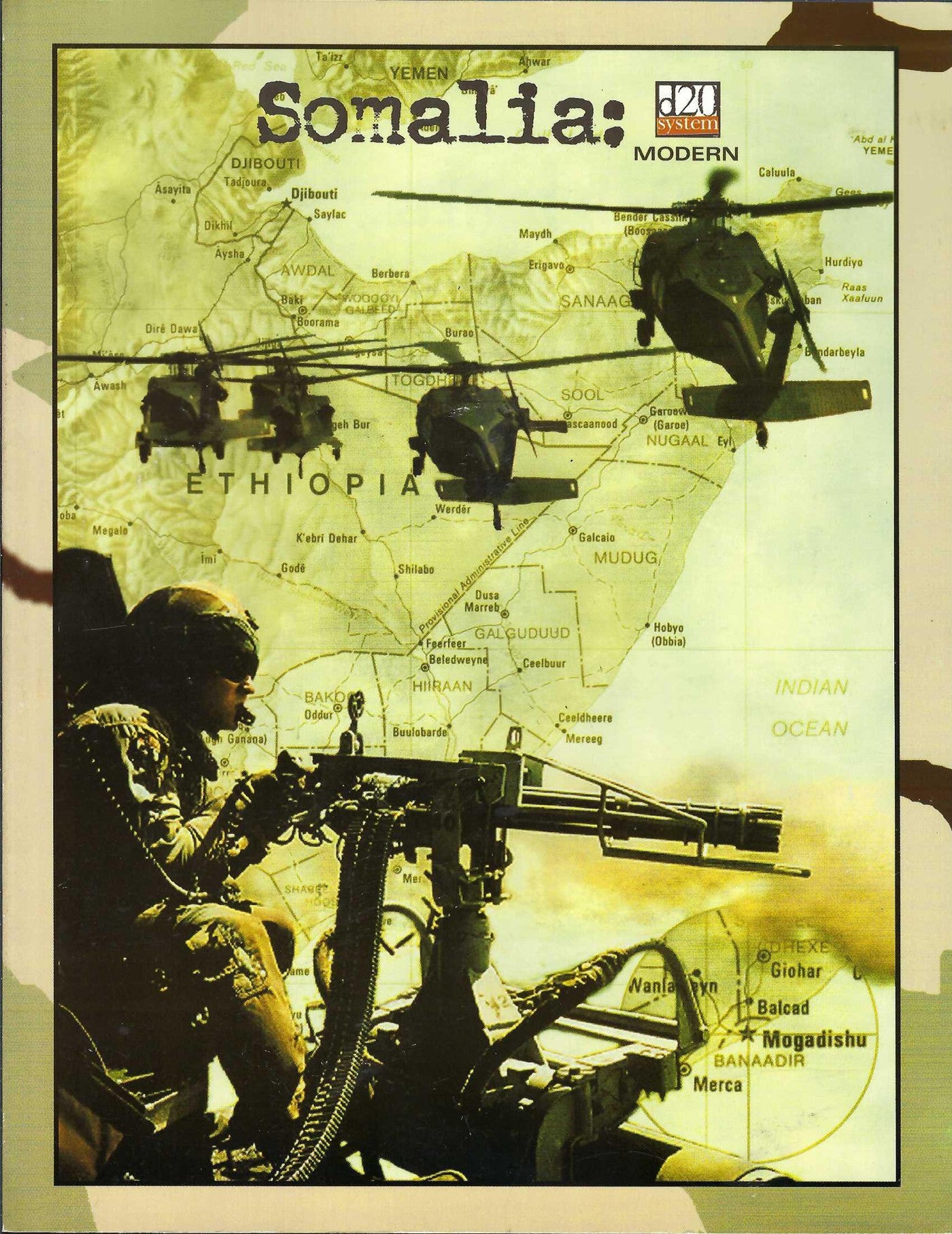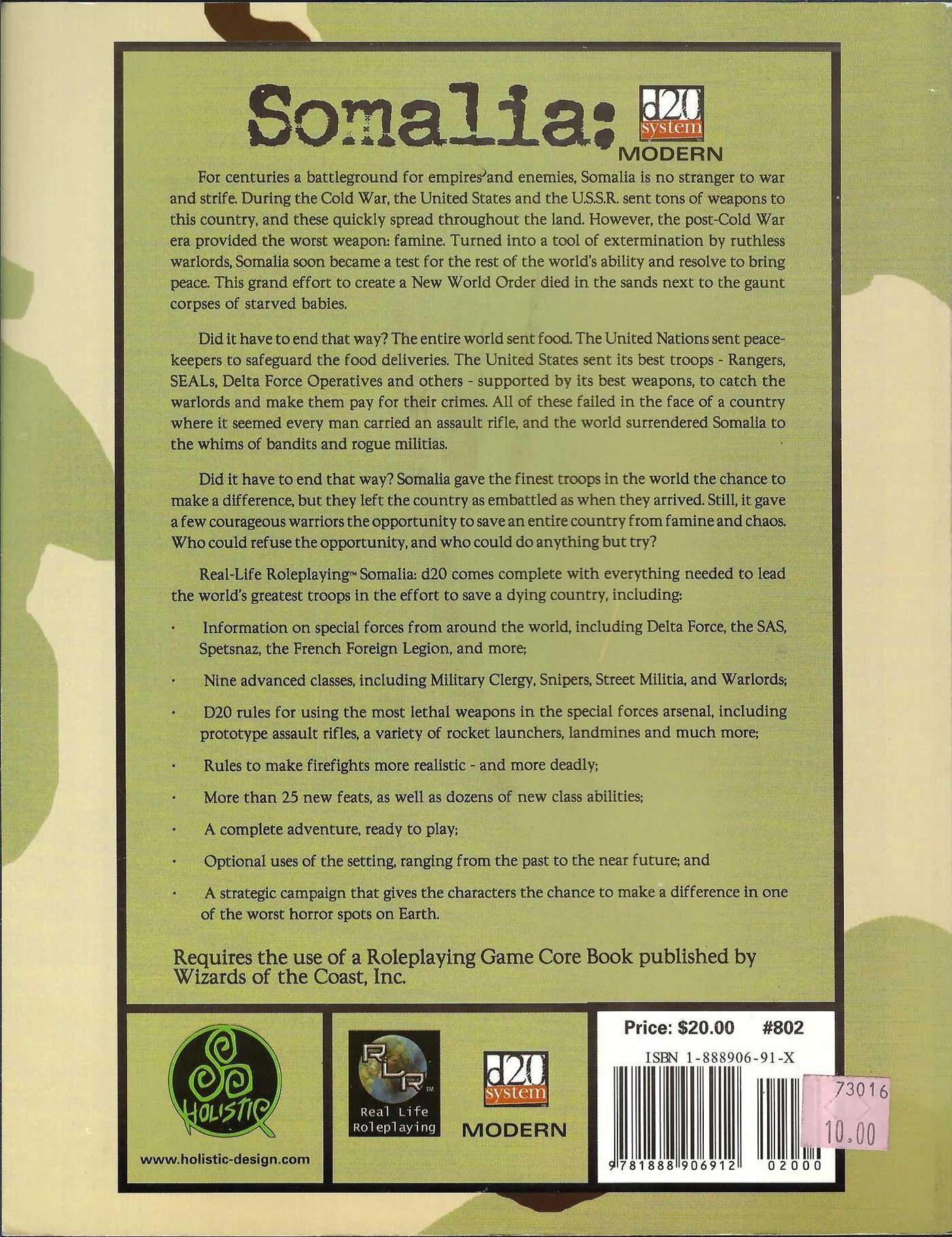 Collapsible content
Details

Author: Lightner, Ken and Tom Ricks
Publisher: vendor-unknown
Binding: Paperback