Dark Portal Games
Regular price
Sale price
$9.98
Unit price
per
Sale
Sold out
White Robes, Black Hearts Enigma of the Arcanexus
Hark! A Kingdom has Fallen!
The sovereign kingdom of Calrendia has been conquered by the Empire of Mhul. As freedom fighters amass under new leadership, the party is asked to undergo a dangerous quest to unearth an item that will expose the very source of Mhul's power. Their journey will take them through one of the largest cities in Arekoz, into a most unusual mausoleum, through the badlands of Gamarr, and beyond!
White Robes, Black Hearts Enigma of the Arcanexus is a series of interconnecting adventures set against the backdrop of the Lands of Arekoz (TM).
The first in the White Robes, Black Hearts trilogy, this module may be used independently, or as a part of the larger campaign. Plenty of challenges for players await, including numerous puzzles, layers of intrigue, and copious amounts of monster bashing!
White Robes, Black Hearts Enigma of the Arcanexus is a challenging campaign adventure for character levels 3-5
Condition:
Share
View full details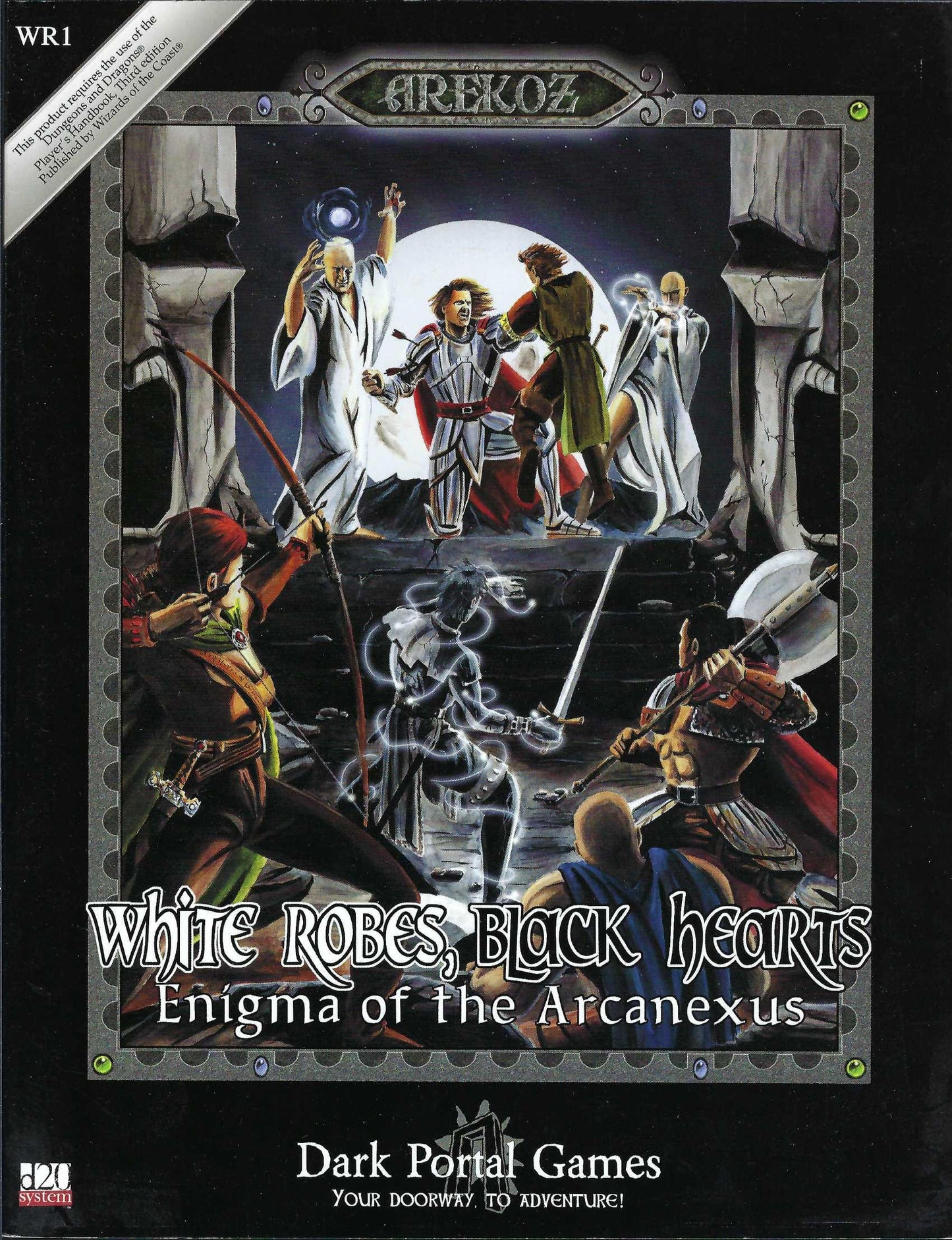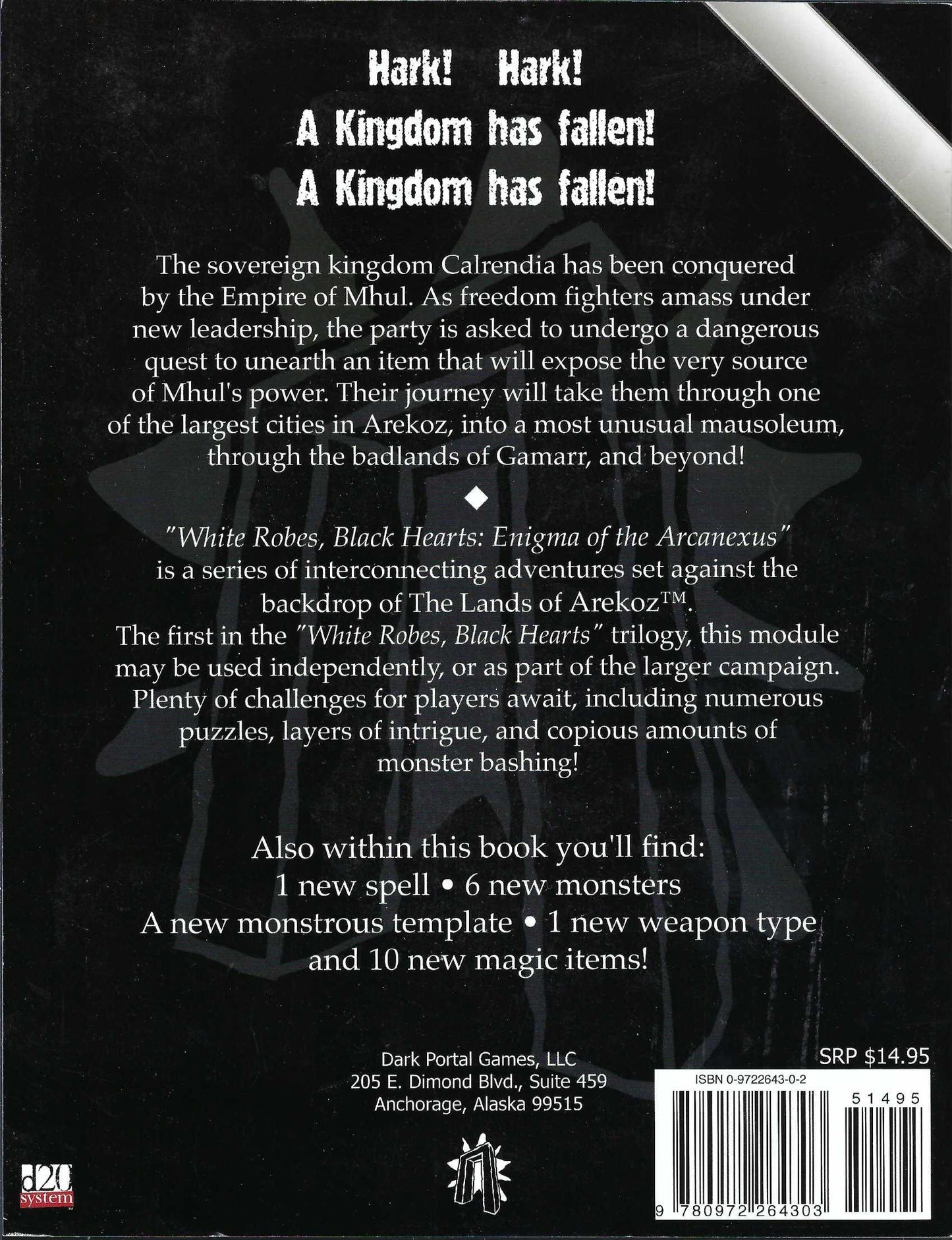 Collapsible content
Details

Author: Blezard, Robert, Tony Bounds and Darrin Drader
Publisher: Dark Portal Games
Binding: Paperback