White Wolf Publishing
Regular price
Sale price
$7.48
Unit price
per
Sale
Sold out
Caste Book Zenith: is a supplement to Exalted focusing on the Zenith Caste, a caste of leaders and priests from the first age. What does their return mean is it a heralding of the Golden Age or of Descent into Darkness? Find out with Caste Book Zenith.
The Prophets of the Unconquered Sun
Spiritual pilgrims, the Zenith Caste Solar Exalted are the hands and mouths of the Unconquered Sun. Yet these stalwart heroes are more than mere priests and propagandists. With their crusading hearts and invincible strength, the Zenith Caste Exalted are a mighty force for righteousness in the world. Those who would make the world a place of misery and pain should fear, for the champions of the Sun have come to deliver their comeuppance.
The Judges of the New Golden Age
Caste Book: Zenith is second Caste Book line for Exalted -- books detailing the different castes of the Solar Exalted. Within its pages are all of the secrets of the Zenith Caste, from its members immensely persuasive social Charms to their fragmentary memories of the First Age to the shared visions of the Unconquered Sun that unite them. This book also contains the new Charms and artifacts to help them carry out their holy mission.
Condition: Very Good, book shows light wear.
Condition: Very Good
Share
View full details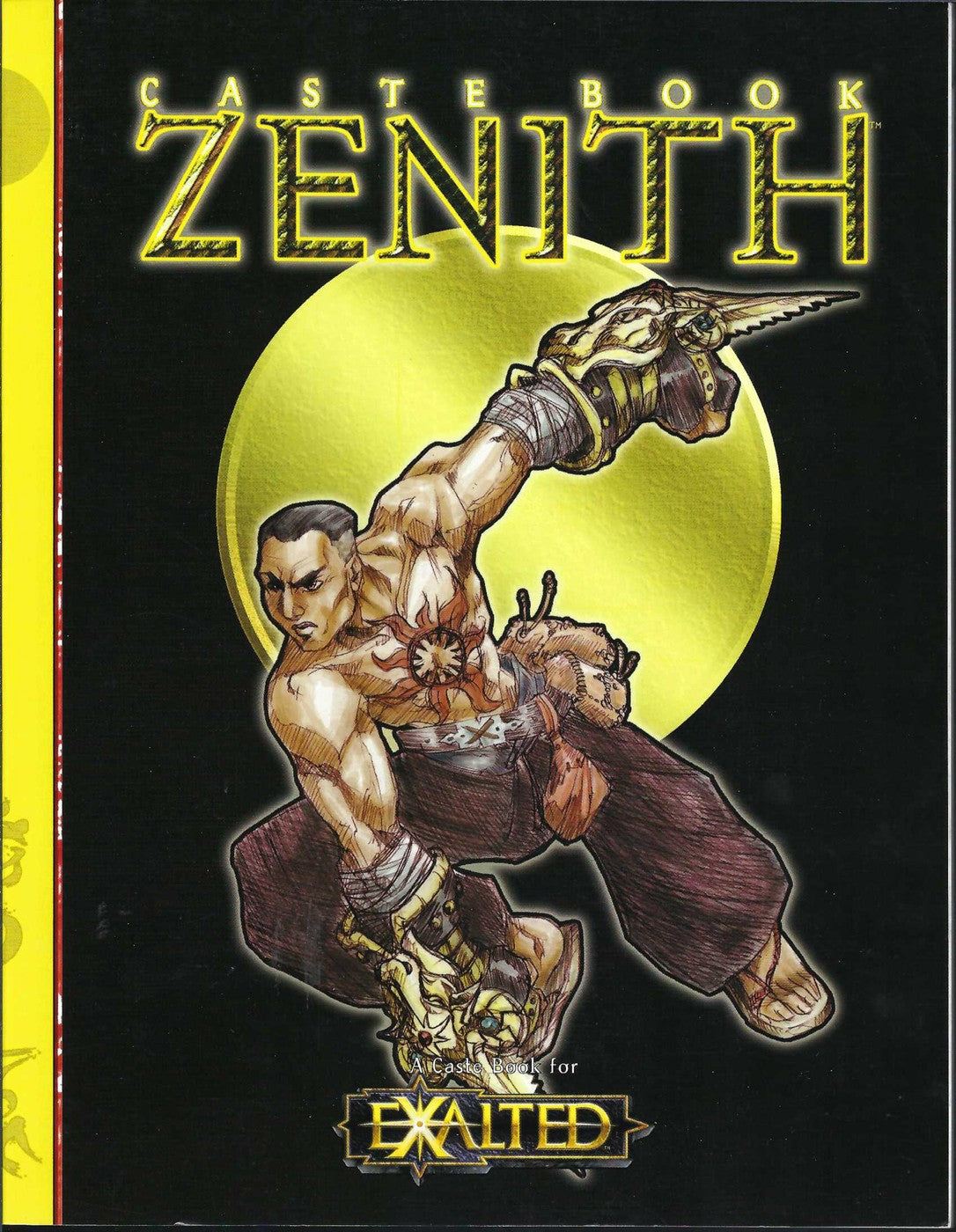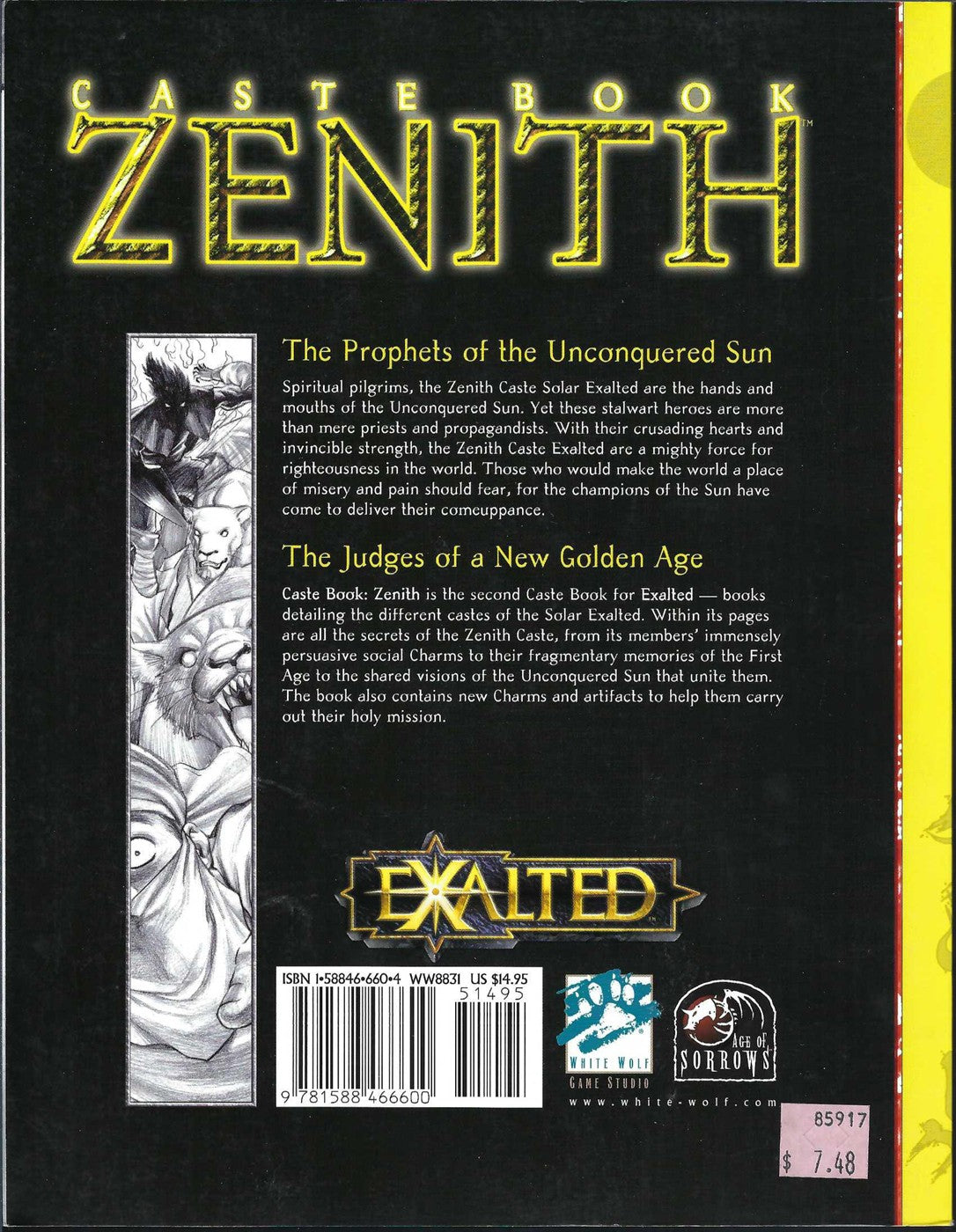 Collapsible content
Details

Author: Kenson, Steve and David Wendt
Publisher: White Wolf Publishing
Binding: Paperback