Guardians of Order
Regular price
Sale price
$19.95
Unit price
per
Sale
Sold out
Dreaming Cities is the forth in Guardians of Orders series bringing to clash the ancient gods and the marvels of the modern world together for all to experience.
Introducing the ultimate urban fantasy genre and setting book for the Tri-Stat System. Ancient gods and modern myths rub shoulders in night clubs, ghosts and goblins ride the subway, and the fairies are ready to rock and roll! This hardcover book features complete rules for playing and game mastering urban fantasy games, an informative guide to the genre, and four original settings that range in scope from the darkly comedic lives of the wee folk to an epic conflict between immortal powers.
Condition: Good+, Back wrinkled slightly during binding process.
Condition: Good+
Share
View full details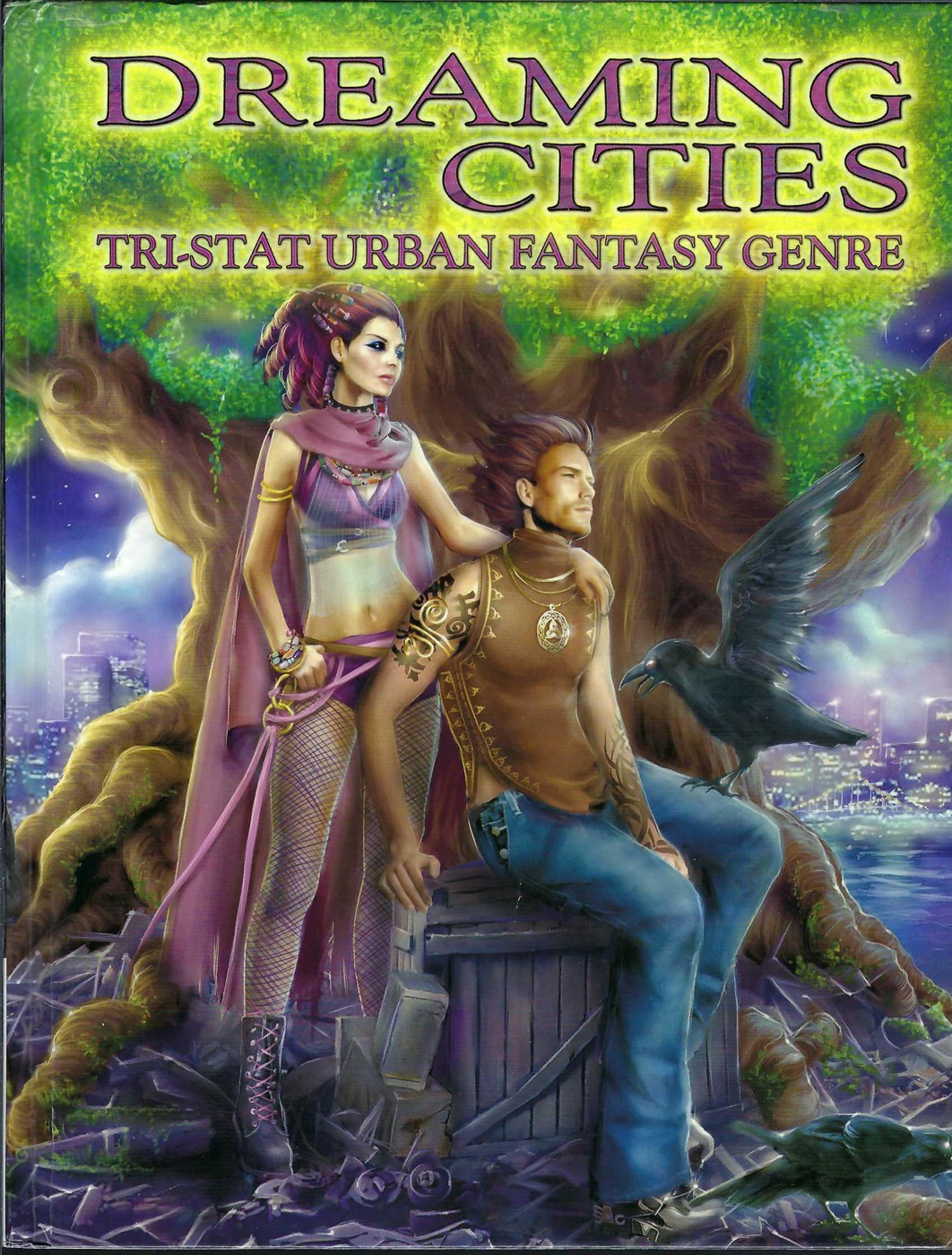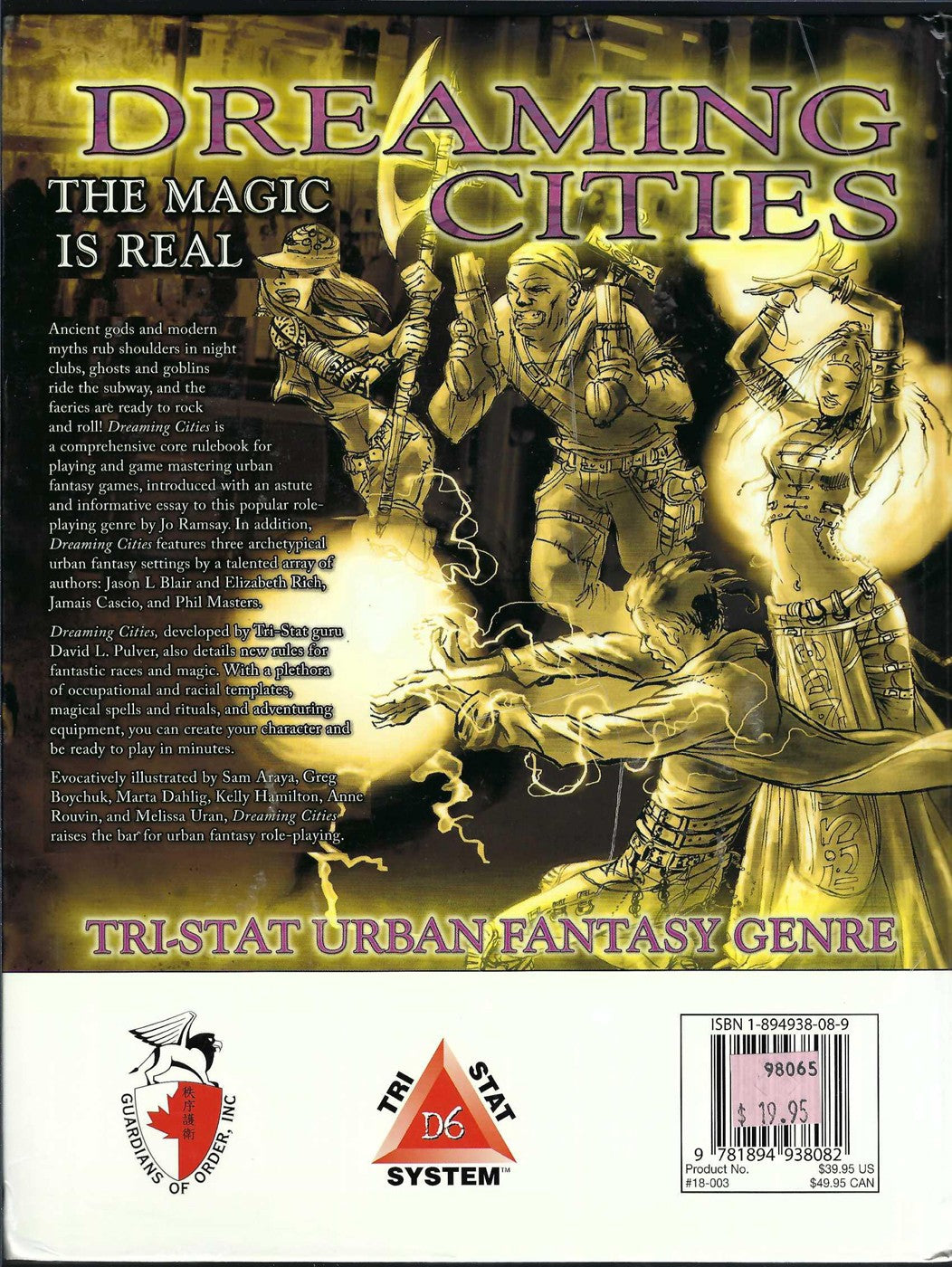 Collapsible content
Details

Author: Blair, Jason and Jamais Cascio; Phil Masters; Jo Ramsay
Publisher: Guardians of Order
Binding: Hard Cover