Guardians of Order
Regular price
Sale price
$10.00
Unit price
per
Sale
Sold out
Everstone: Blood Legacy a game of survival against the mighty Hollow Lords and their minions bent on destruction and chaos. Only the Magi of Everstone stand against the tide of destruction. Do you dare to join their ranks?
On the night of terror the world was ripped from the hands of morals and became a battlefield. In a perpetual conflict of chaos, titanic beasts crushed all that lay beneath their clawed feet, Chaos is free and it has come back with a vengence. It is a world of darkness without hope of light. Many races became extinct, but a few held on. Lannith is a world of magic, and it is those who learn to use this magic as a deadly weapon that have a chance of surviving.
Condition: Verygood+, Light scratching on back of book.
Condition: Very Good+
Share
View full details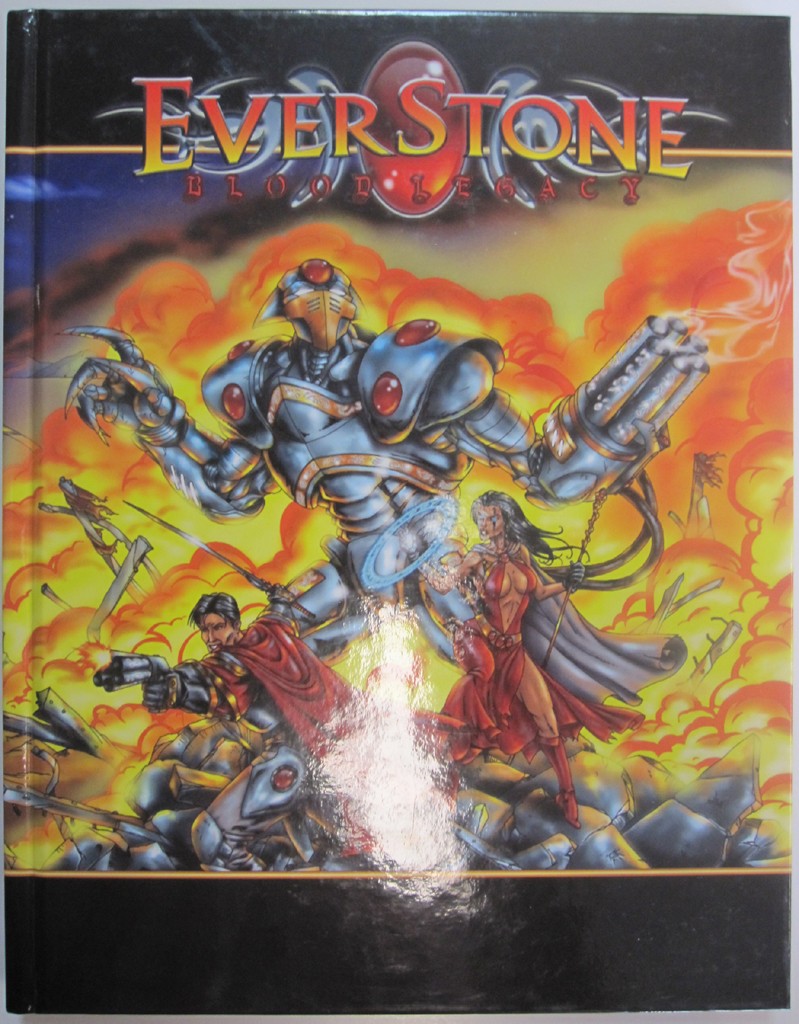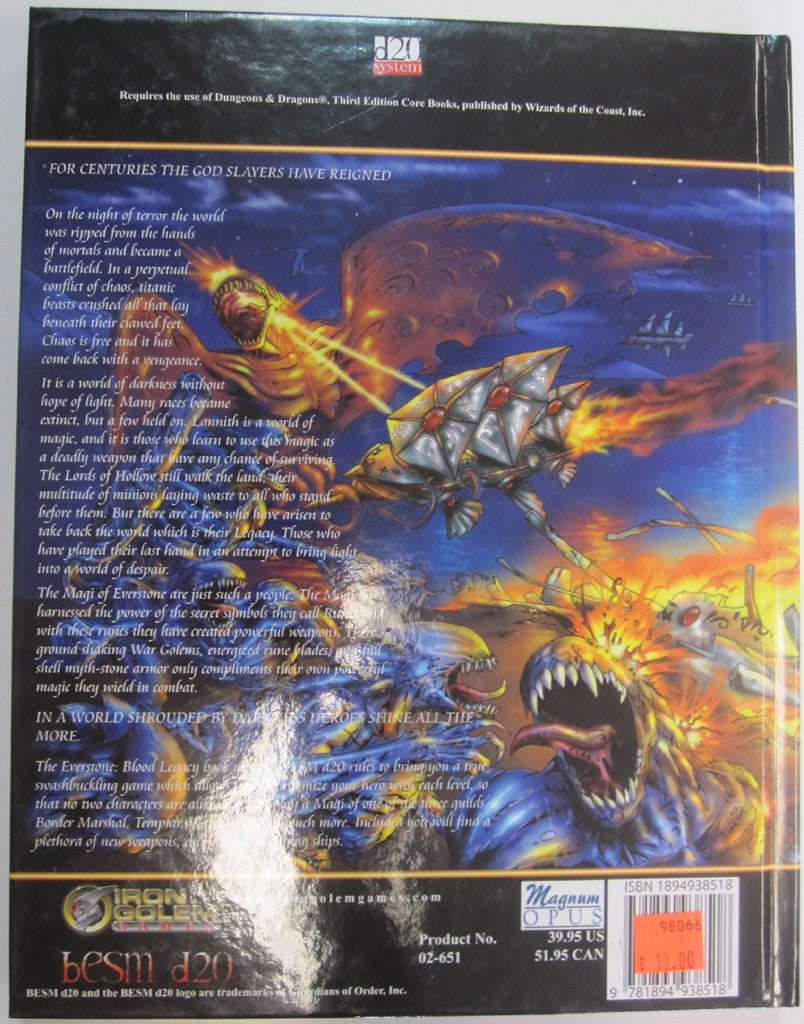 Collapsible content
Details

Author: Moon, Jason
Publisher: Guardians of Order
Binding: Hard Cover