Fantasy Flight Games
Regular price
Sale price
$7.47
Unit price
per
Sale
Sold out
Redline: High speed road duels in a post apocalyptic future
The world has moved on, and burning asphalt connects the creaking remains of civilization across miles of wasteland. To stay alive, you've got to keep ahead of the warlords, the Creep clouds, the muties... and to do that, you need gas, guns, and gear, in that order.
Take on the role of the marauder, walker, redliner, talker, or rigger. Explore buried high-tech military complexes or navigate treacherous green zones with mutie critters and cannibal savages. Some will be survivors, some will be heroes. Good luck being both.
Redline features:
- Six new character backgrounds and five new character classes
- New skills and feats for high- octane destruction
- A complete and Flexible vehicle combat system
- Rules for accumulating "Creep" and unwanted mutations
- A wealth of setting info and adventure ideas
Condition: Very good, laminate starting to peel along top edge of book.
Condition: Very Good
Share
View full details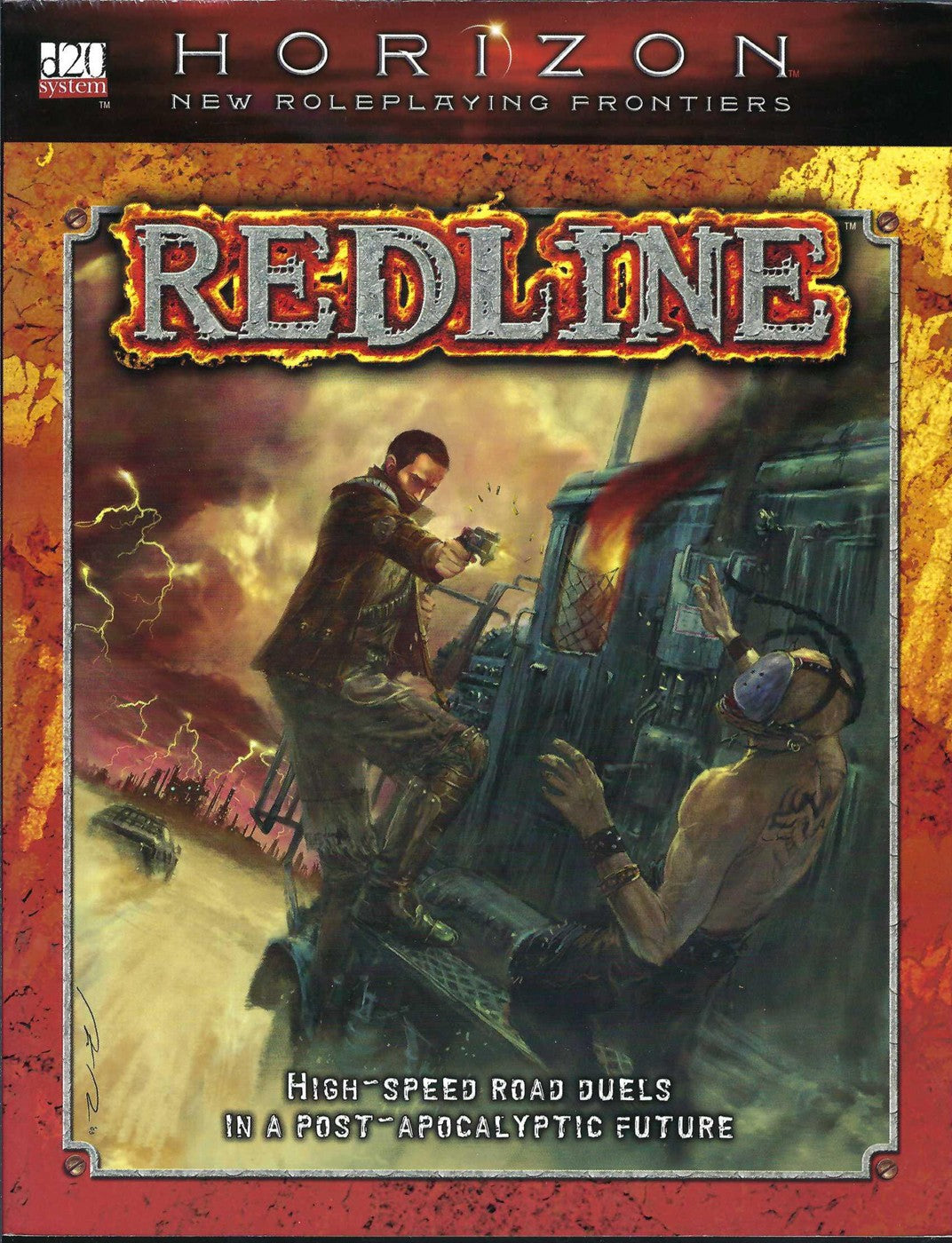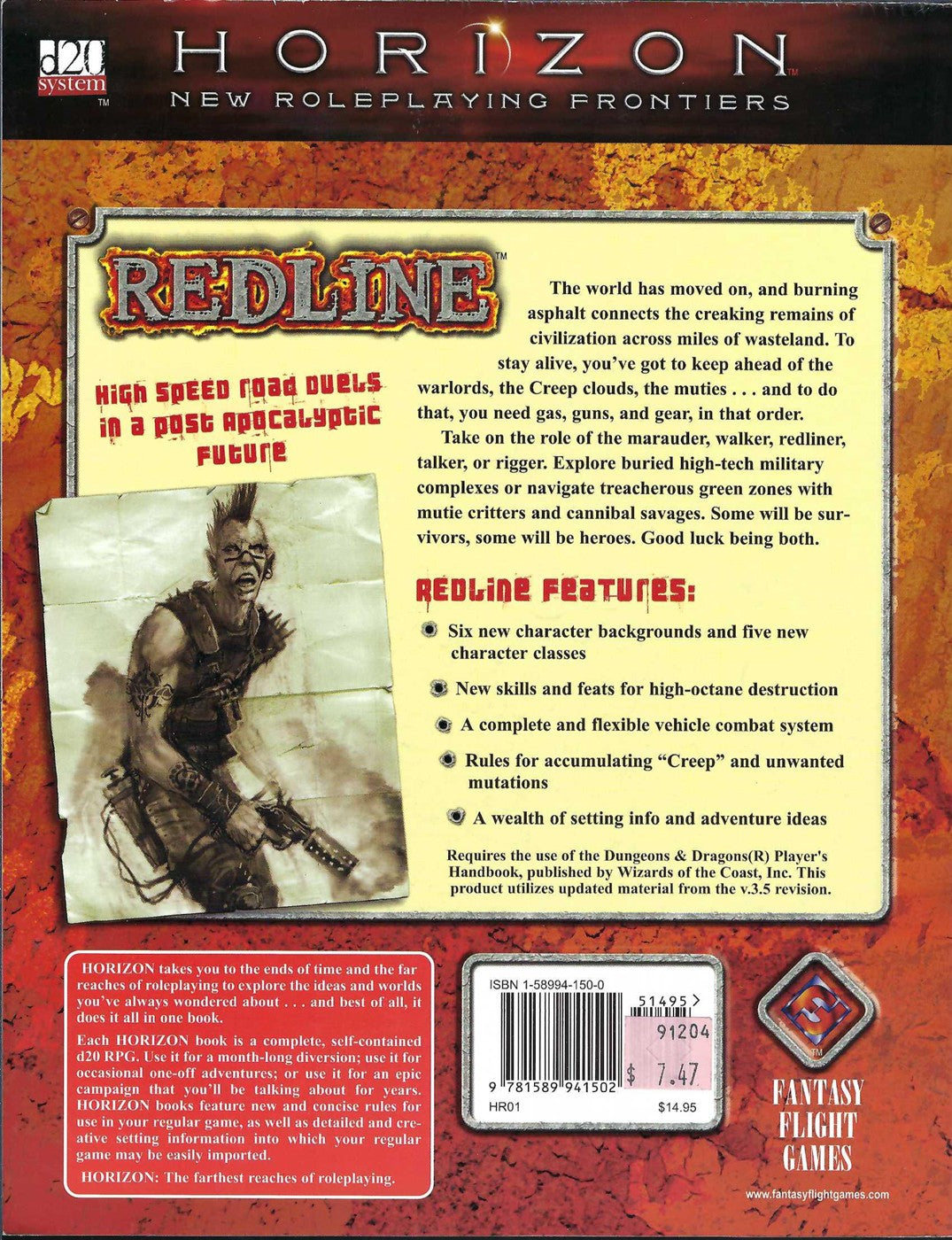 Collapsible content
Details

Author: Jeffery Dobberpuhl, Darrell Hardy, Will Hindmarch
Publisher: Fantasy Flight Games
Binding: Paperback