Creations Unlimited
Regular price
Sale price
$50.00
Unit price
per
Sale
Sold out
Tower Chaos by Robert J. Kuntz published by Creations Unlimited, paperback 1987. Book measures 8 1/2" X 11", 32 pages.

This is part 3 in the Maze of Zayene series
Ersille's loyal subjects say that it was the Queen's death which drove King Ovar to the brink of madness, to reopen the slave pens, to order the mass executions, to persecute the good but misled people of the kingdom, and to ignore the fact that he was no longer a king but a beast!
Four stalwart characters are charged with assassinating King Ovar. They must penetrate Tower Chaos and at the right moment strike Ovar dead!
Tower Chaos includes several scenarios, some which expand upon Prisoners of the Maze and Dimensions of Flight. Included herein are trend-setting tower encounter systems and schedule matrices, plus a mystery complete with an ironic twist...

This adventure is recommended for advanced player characters of skill levels 9-12.  It is compatible with the most popular Advanced FRP game system(s).
Condition: Very Good - some light rubbing on the cover

Condition:
Share
View full details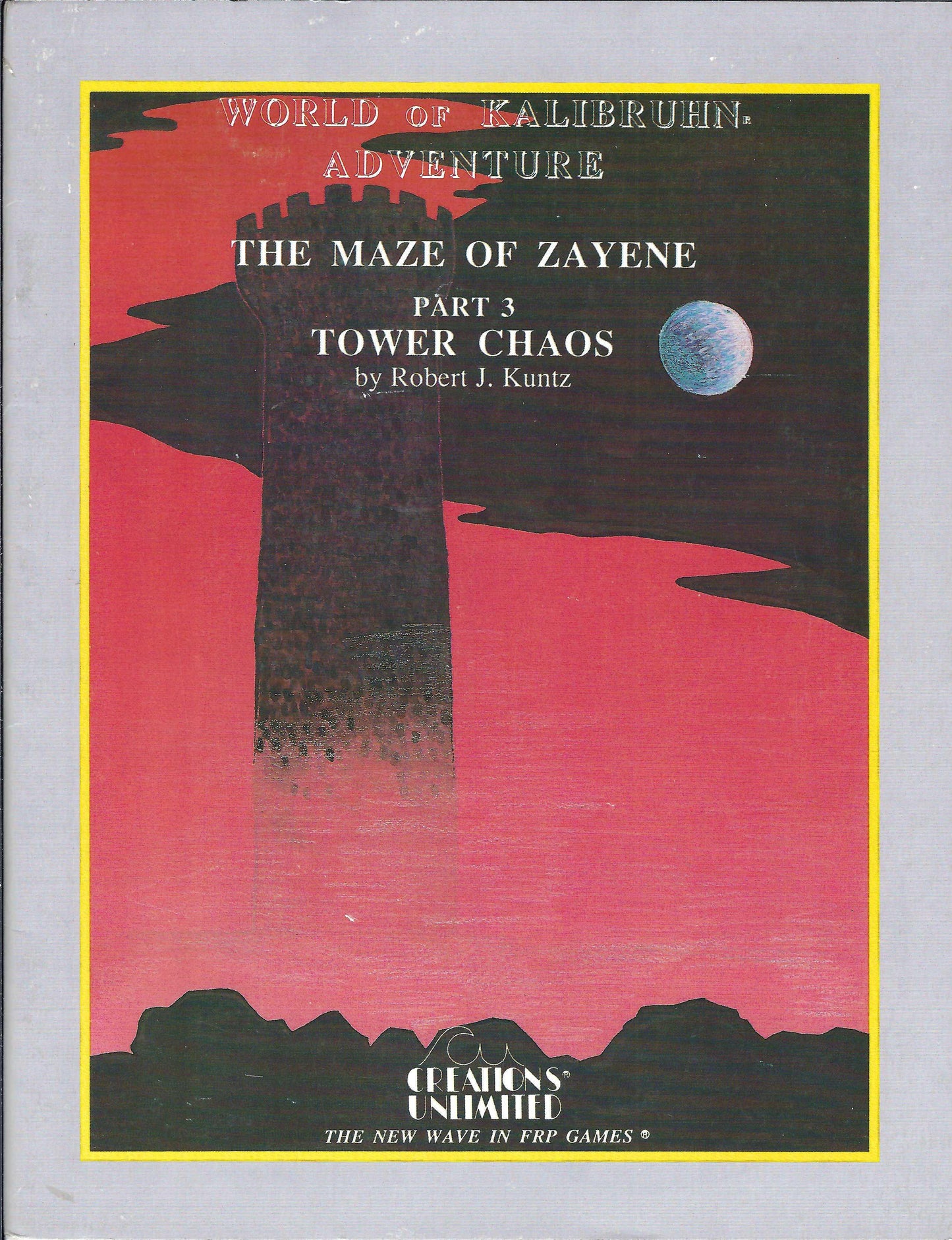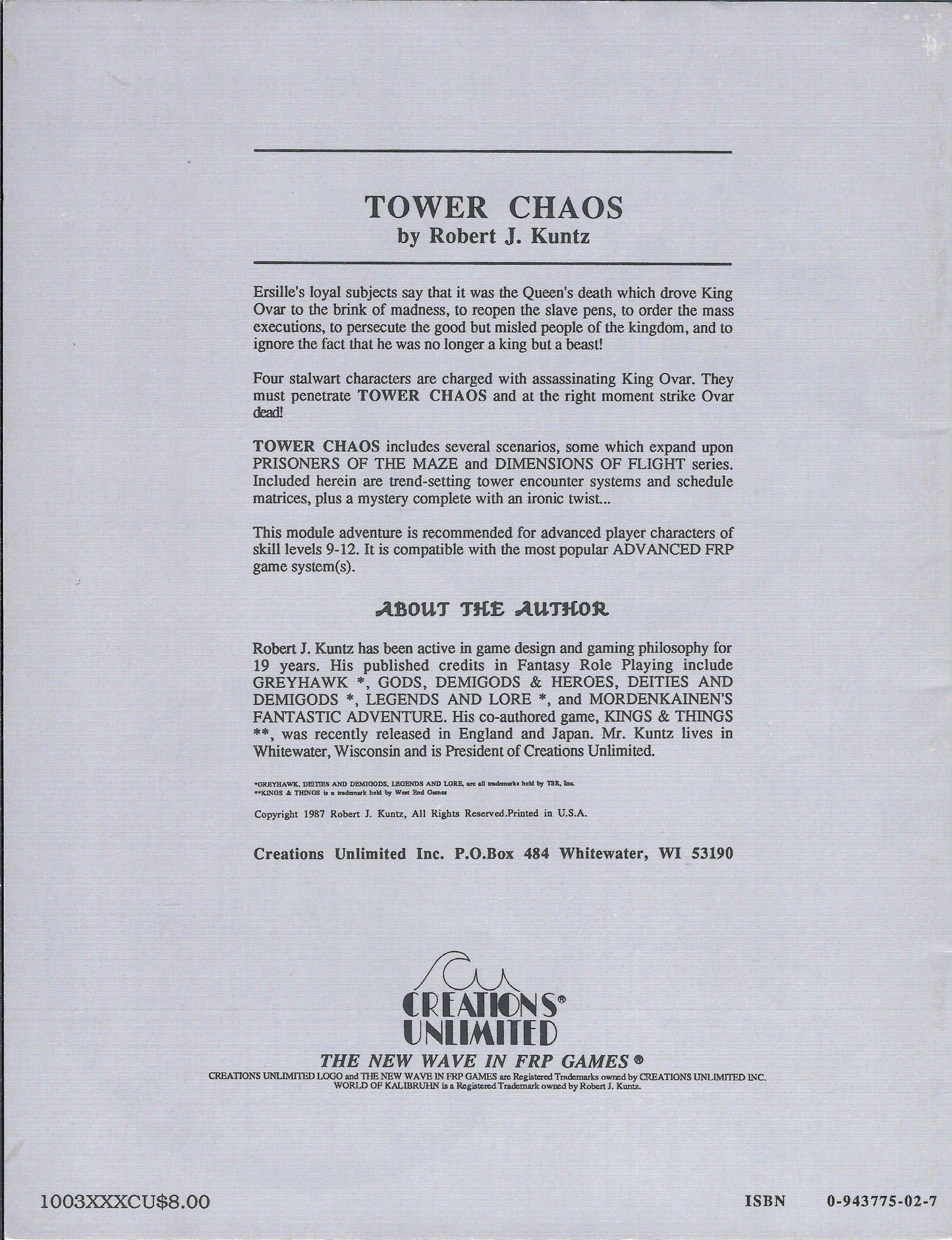 Collapsible content
Details

Author: Robert J. Kuntz
Publisher: Creations Unlimited
Binding: staplebound