Privateer Press
Regular price
Sale price
$7.50
Unit price
per
Sale
Sold out
Experience Metal on Metal Action!
Take command of your powerful battle-mage -the Warcaster- and a battlegroup of Warjacks - ash-hurling, steam-belching, iron giants! In WARMACHINE, the very earth shakes during fierce confrontations where six ton constructs of tempered iron and steel slam into one another with the destructive force of a locomotive, where lead-spewing cannon chew through armor plating as easily as flesh, and where a tempest of arcane magics sets the battlefield ablaze with such Armageddon-like proportion that the gods themselves fear to tread such tormented ground! Choose your army now! Will it be Cygnar, the defenders of justice and progress? The imperialistic juggernaut of Khador? The zealous Protectorate of Menoth? Or dark, vile Cryx? Only one nation can triumph in this world ravaged by warfare, and victory shal favor the bold!
So bring in on... if you've got the metal.

Warmachine Prime takes you beyond the Battle Box and thrusts you into full blown conflict! Within, you will find an extensive history of the Iron Kingdoms, background on all of the Warmachine factions, and complete army rosters with dozens of characters, units, and warjacks, so you can build the army you desire. Assemble tactical forces to skirmish in tight quarters, or grow your force and wage war on an apocalyptic scale!

Additionally, you'll find scenarios, tactics, templates, and a fantastic full color showcase and painting guide by Privateer's very own Rivet Head Studios.

Warmachine Prime provides you with everything you need to keep the battle raging!
Condition: Good - there is a heavy crease on the front cover, wear on the corners and pages 113-116 have a tear in the margin
Condition: used
Share
View full details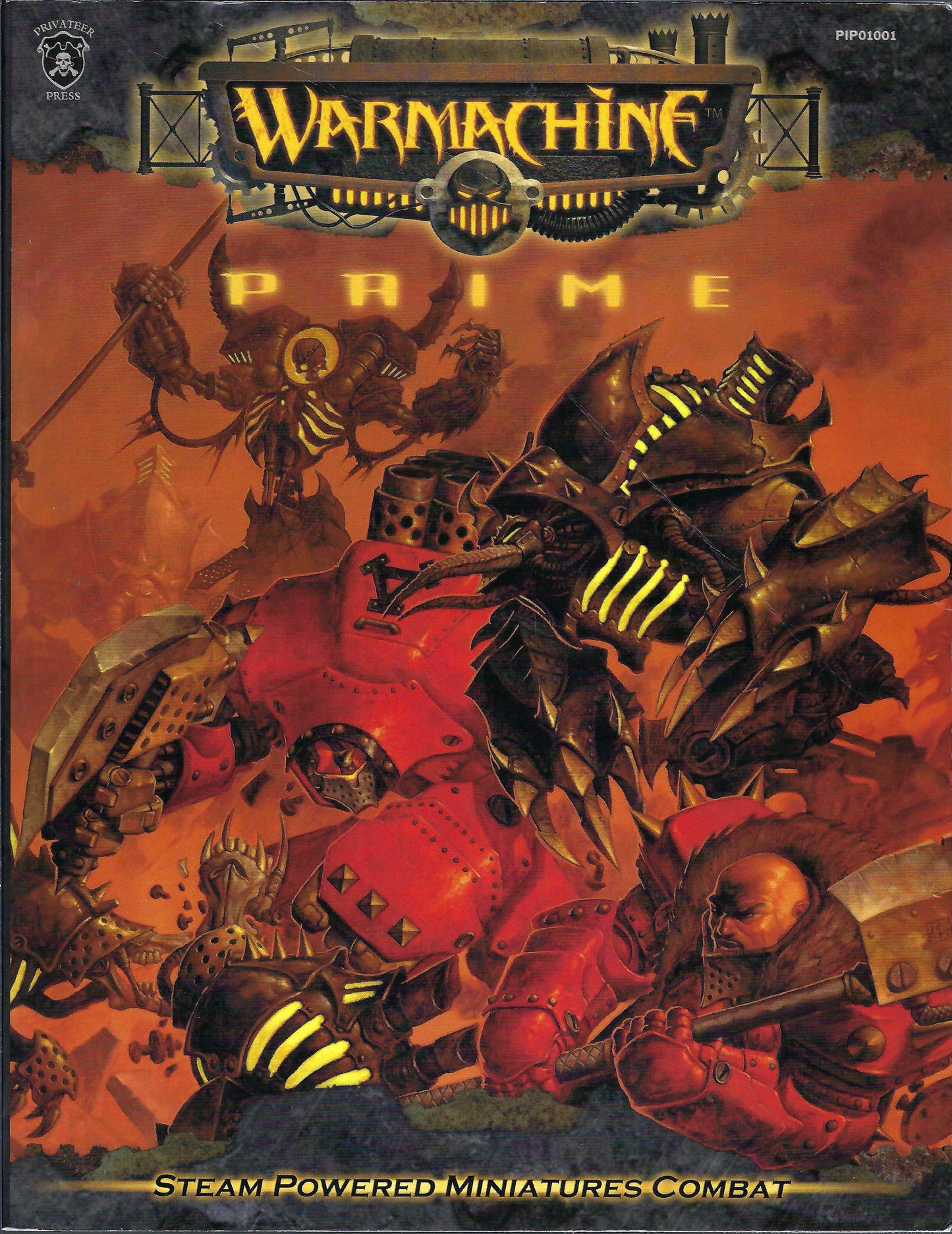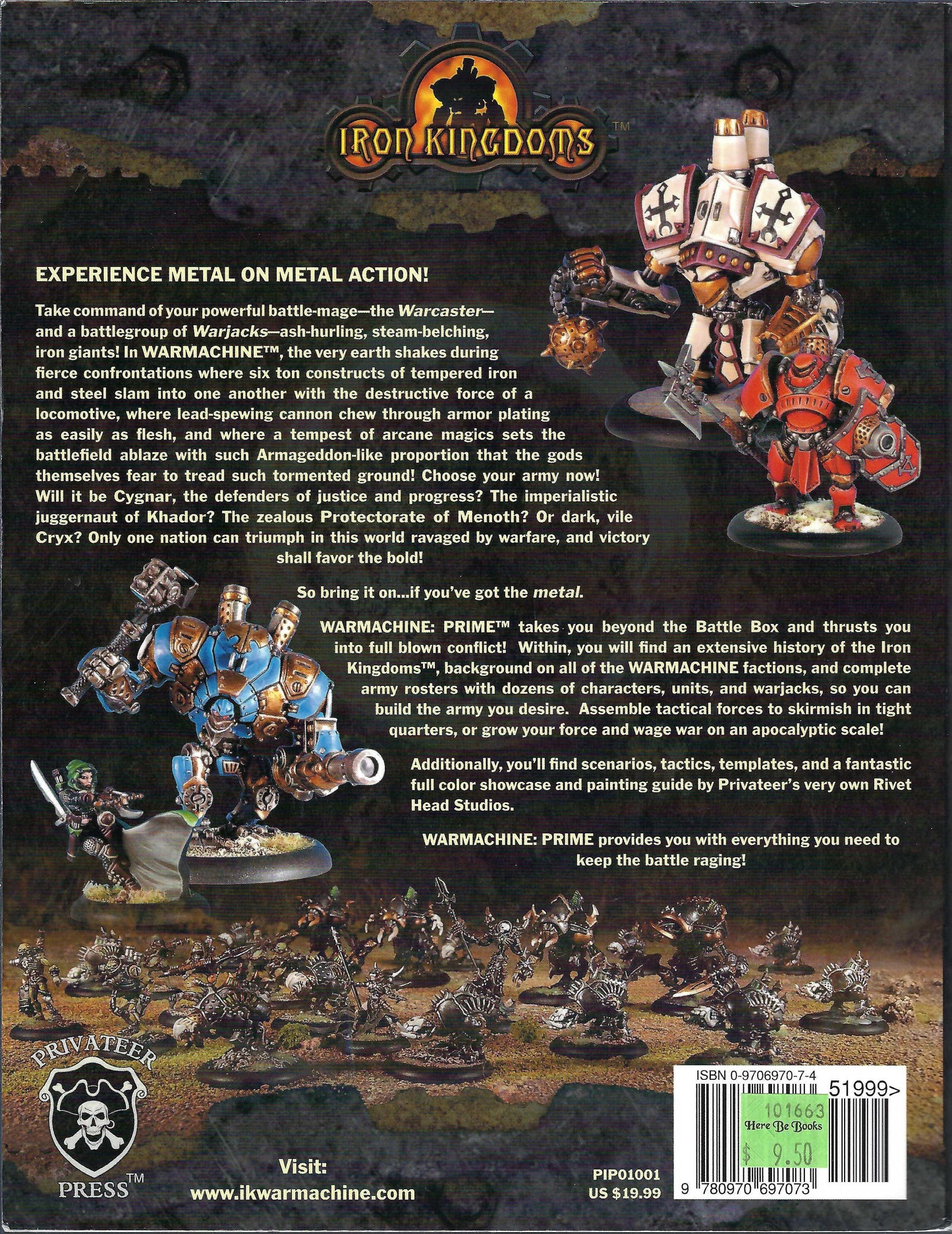 Collapsible content
Details

Author:
Publisher: Privateer Press
Binding: paperback