Fast Forward Entertainment
Regular price
Sale price
$10.00
Unit price
per
Sale
Sold out
Wonderous Items of Power (d20 System) (D&D 3rd Edition) is a d20 system product detailing a variety of magic items with startling magical power.
Most magical of all, the wondrous items...
Deep in the recesses of a cob-webbed basement lie the collected artifacts of an entire wizard college's many teachers. The plundered treasures of a dozen worldly adventurers is stashed here, piled in heaps or dumped in crates of bags. None of the professors have time to inventory the dust-covered trove, so naturally, they leave it to apprentices. 'Count everything and make a detailed list so we can find things later on,' they order the young wizards, but warn, 'most of what you find won't kill you, but some of it might, so be careful what you touch and how you touch it!'
A wealth of wondrous items at your fingertips!
Wondrous Items of Power delivers 63 unique magical trinkets the likes of which no fantasy adventure has ever seen! Its 160 pages give complete background details on each item, from how and why it was made to where it has been, who owns it, and who covets it now, all presented in storyteller form ideal for the game master to plug right into his game. Then all the stats for the monsters, owners, protectors, tricks, traps and what have you are given so the player characters can interact with the wondrous item's ongoing history. Remember, these magical trinkets are timeless, and the characters can now write the next chapter in their history!
Wondrous Items of Power includes:


63 wondrous items, from sand timers to mirrors, ioun stones to shurikens, amulets to crystal balls. All of these are fully compatible with the d20 System, ready to drop into any fantasy campaign.
Every wondrous item is presented in both storyteller and statistics format. The storyteller portion five the item's history, the reasons why it is important and where it might be found. The statistics portion delivers all the item's game stats plus those of all the characters, monsters, or obstacles interwoven into its ongoing story.
Marvelous illustrations of every wondrous item. Each illustration is completely accurate to the actual magical item and their finely crafted replicas.
Condition: Corners bumped, bump on top edge of front board.
Condition: Very Good
Share
View full details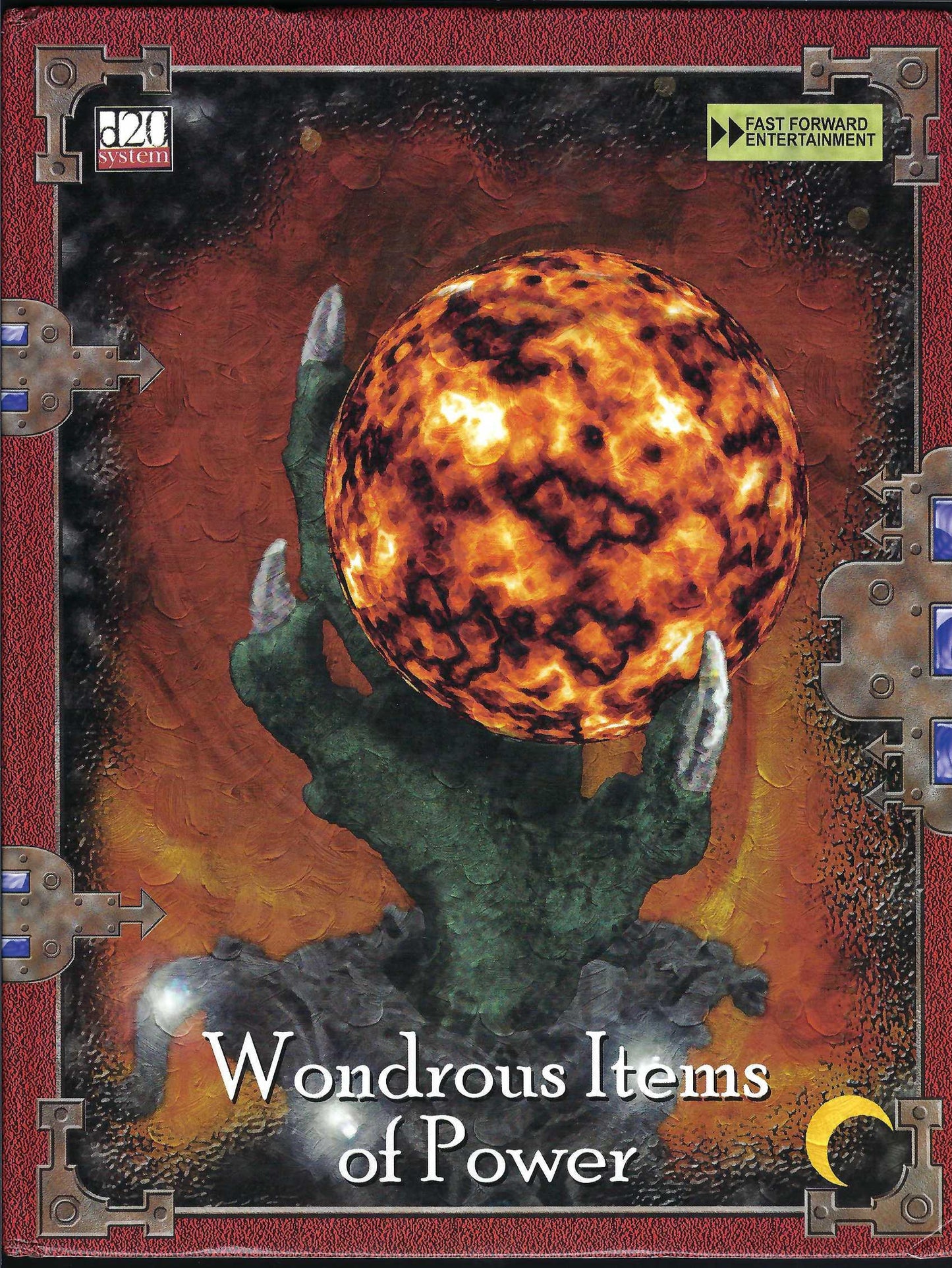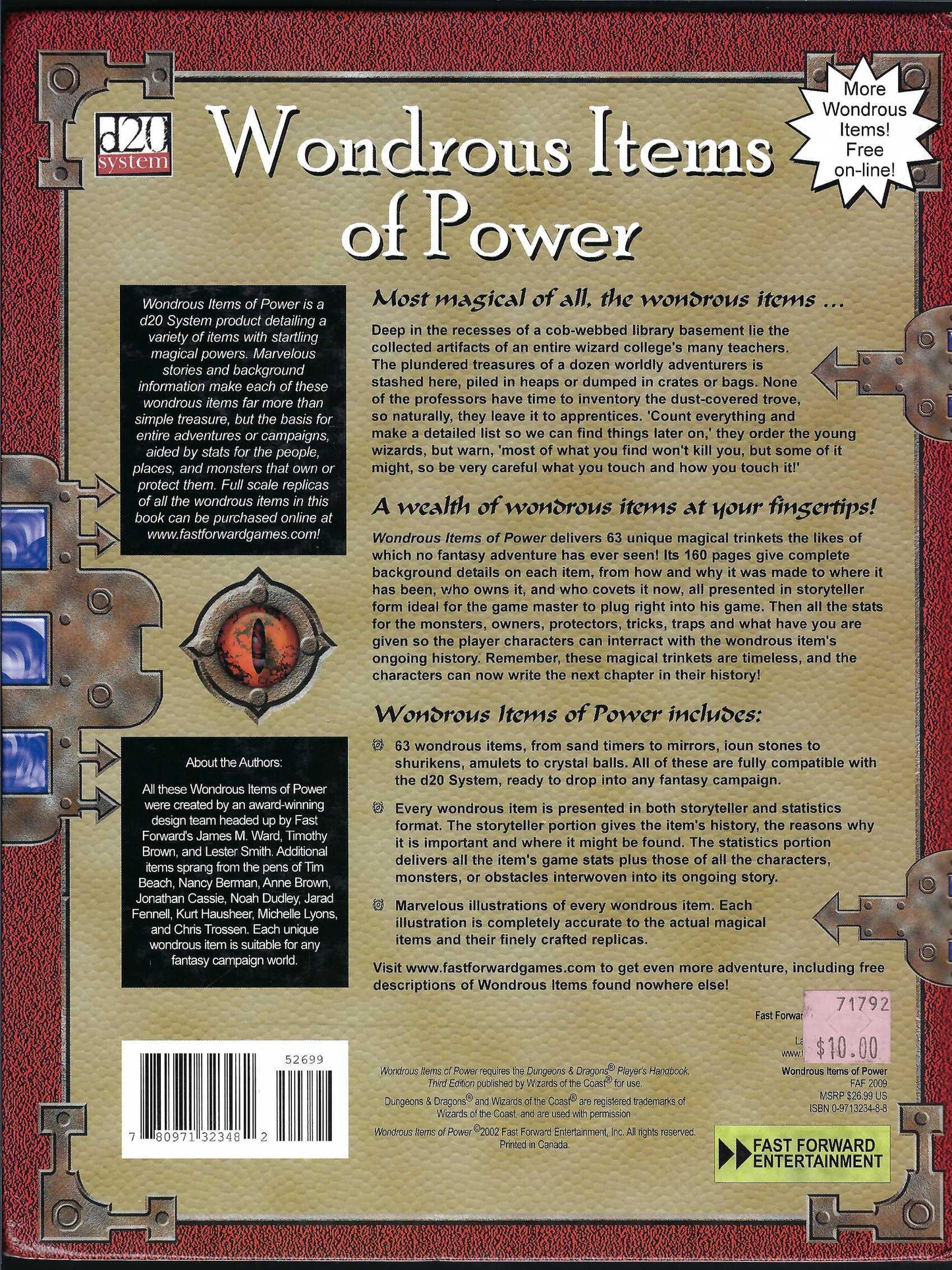 Collapsible content
Details

Author: Ward, James Et Al
Publisher: Fast Forward Entertainment
Binding: Hard Cover