White Wolf Publishing
Regular price
Sale price
$10.00
Unit price
per
Sale
Sold out
A World of Rage
A World Burns
The Amazon is burning. The dragons are stirring beneath Russia's soil. Africa is on fire. Asia is split with the Shadow War. The Garou's homeland of Europe is under siege. There's nowhere left to run; the whole world is a battlefield. But wherever the Wyrm stirs, the Garou are there, too. No matter the city, country or continent, they will rage against their enemies.
Visit New Places, Make New Enemies and Kill Them
World of Rage takes Werewolf to the global scale, examining how the War of Apocalypse is going around the world. Each continent is explored in terms of human culture, native shapechangers and the latest developments in the local war against the Wyrm. From updates on the progress of the Amazon War and the troubles of Russia to the struggles of the hengeyokai, it's all within. An entire world awaits.
Condition: very light cover wear.
Condition: Very Good+
Share
View full details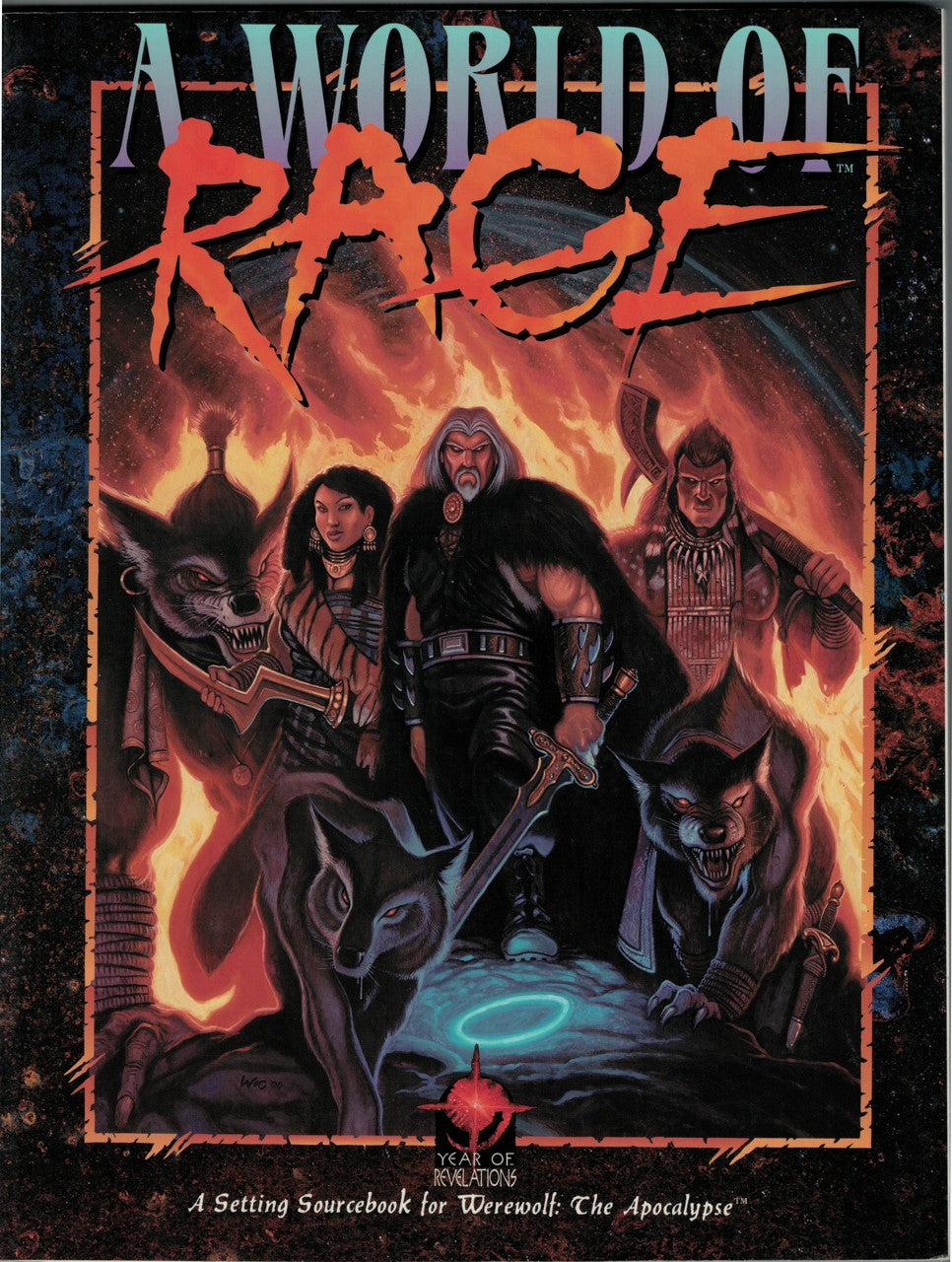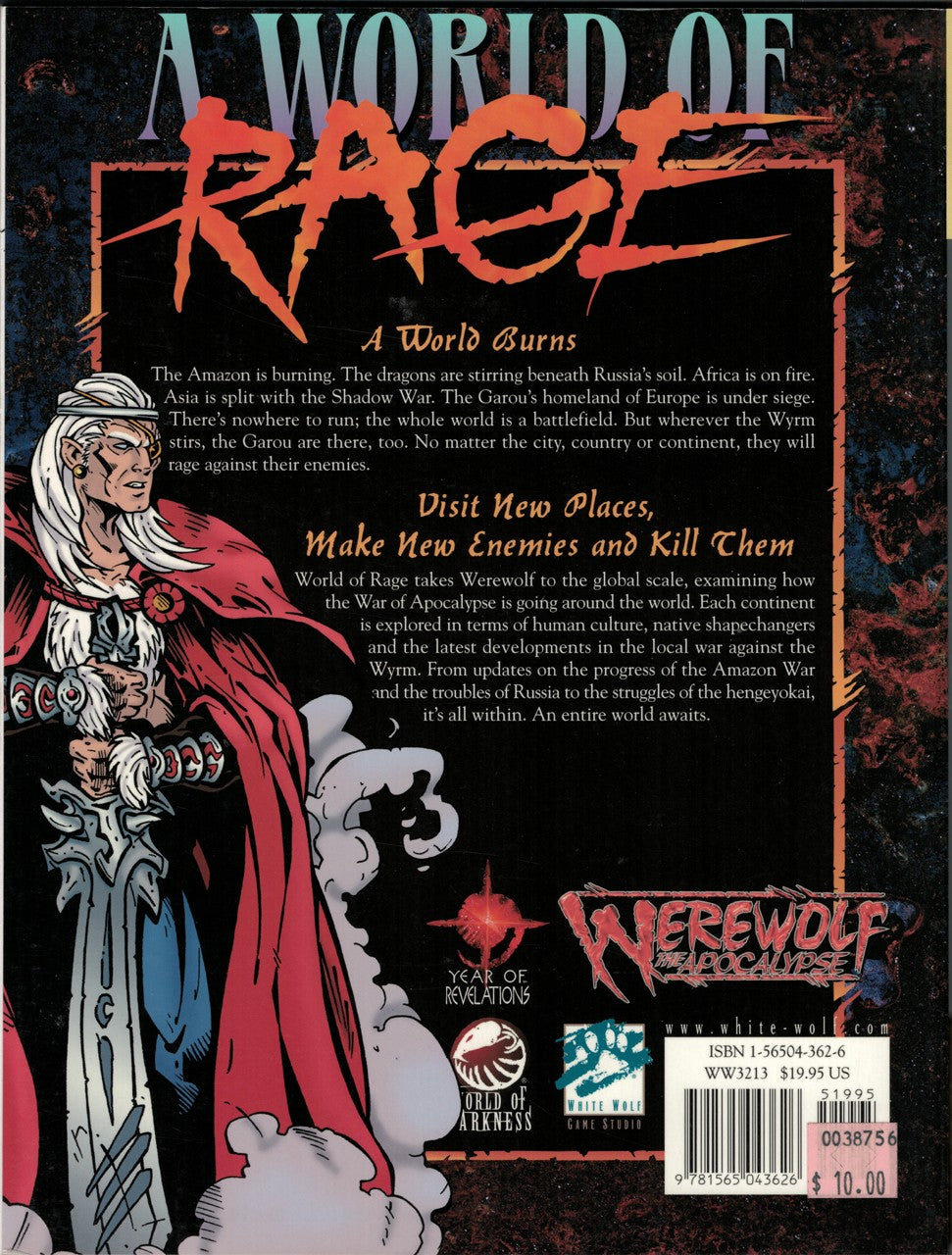 Collapsible content
Details

Author:
Publisher: White Wolf Publishing
Binding: